All-new Subaru XV launch and quick First Drive!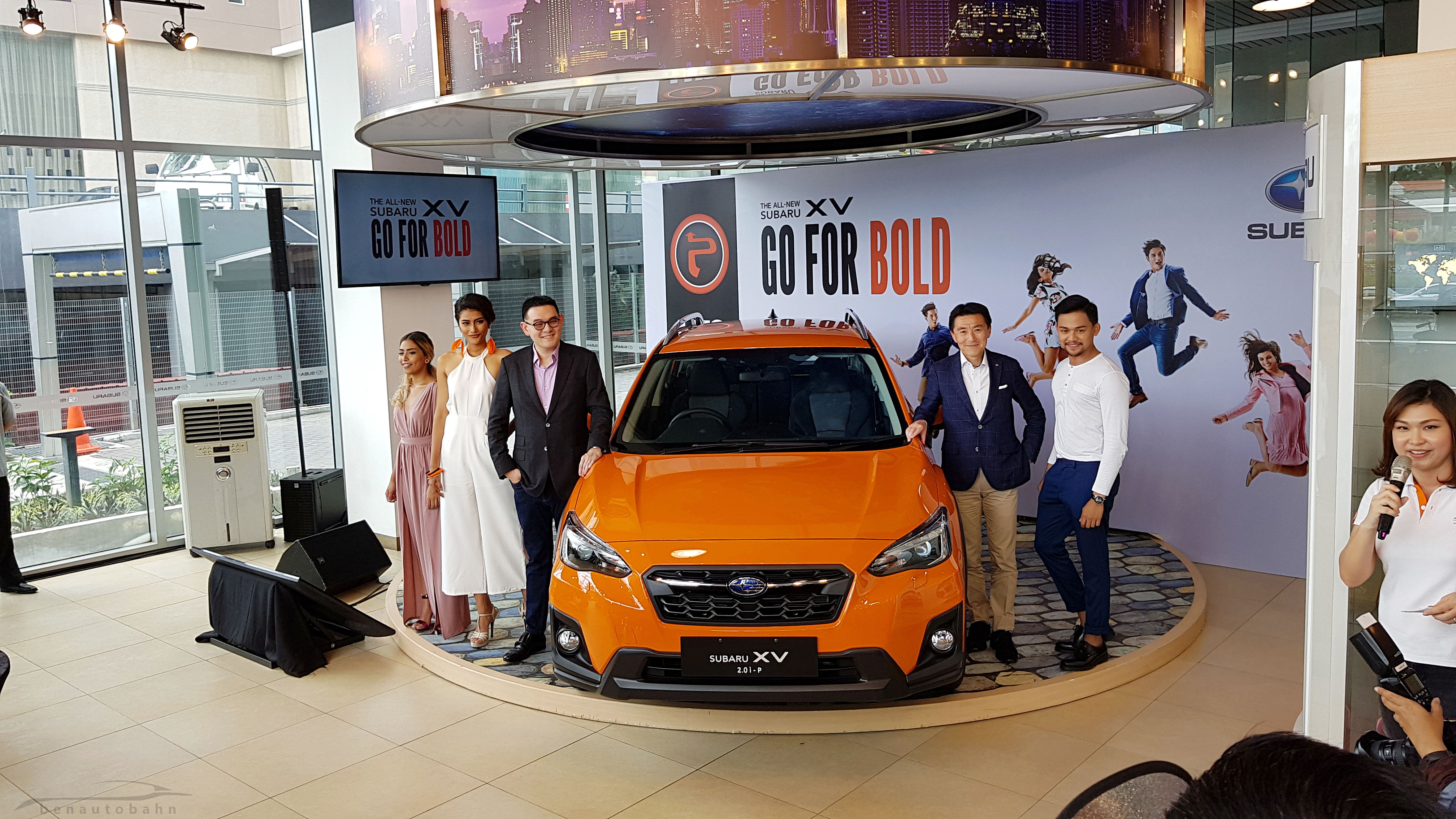 First launched back in 2012, the second generation Subaru XV is finally on Malaysian shores! Based on the Subaru Global Platform, the new XV features a body that is over 70% stiffer as compared to the previous model. Subaru also claims a huge improvement in overall refinement, a quicker steering, and lower center of gravity for an improved drive.
Let's have a closer look!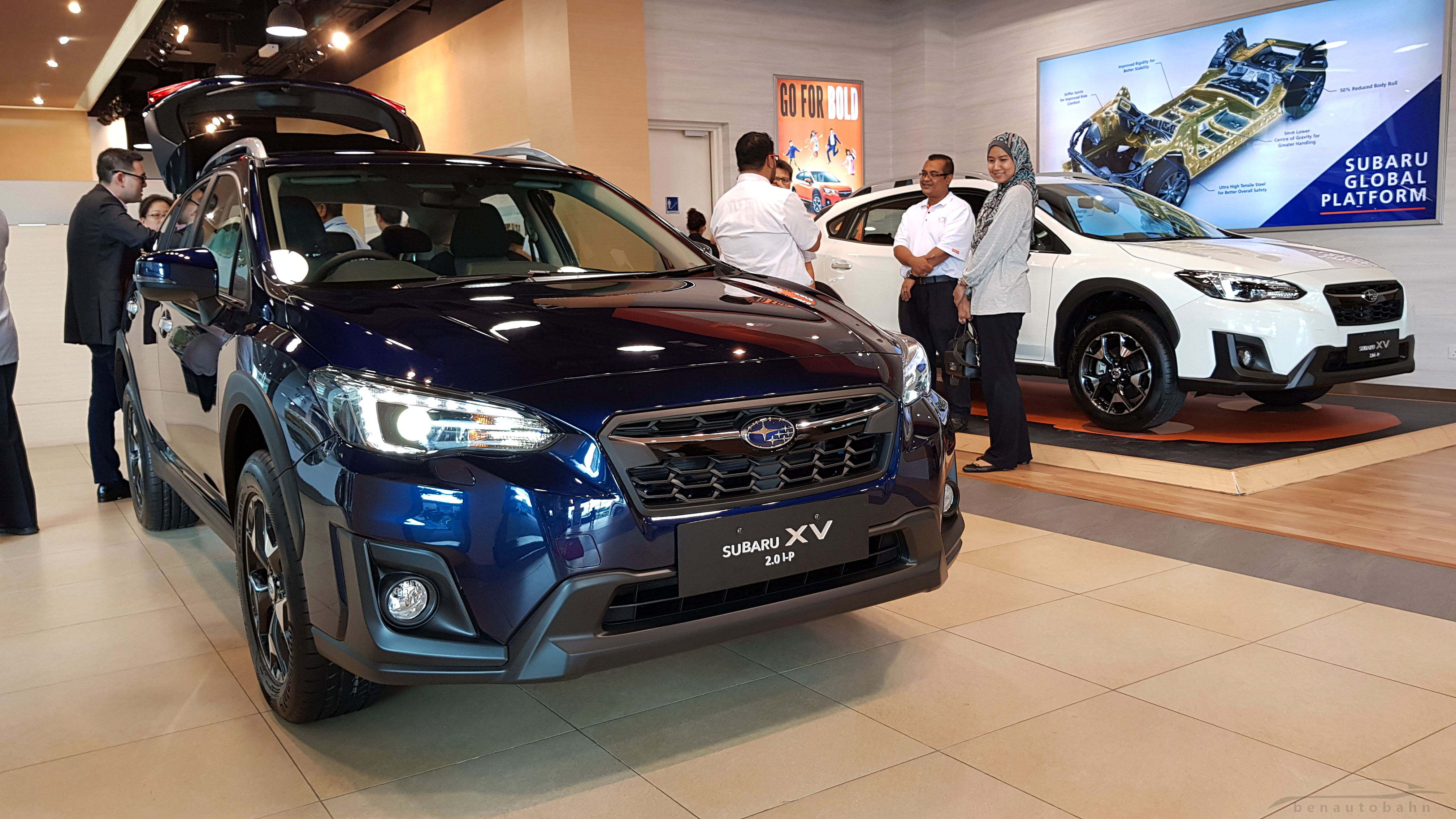 The new XV will be powered by a revamped version of the familiar 2.0 liter, naturally aspirated Boxer engine paired with Subaru's Lineartronic CVT transmission. The revised engine is now 12kg lighter than before and features direct injection for improved performance and economy. Speaking of performance, the engine produces around 153hp at 6000rpm and 196Nm of torque at 4000rpm.
As expected, the new XV will also feature Subaru's well-known Symmetrical AWD system which is now paired with X-Mode. Upon a press of a button, X-Mode will be activated in which the car will optimize its engine, AWD system, brakes etc for when driving on challenging terrains. Combine those technologies with a class leading ground clearance of 220mm, the new XV is perhaps the most off-road capable vehicle within its class.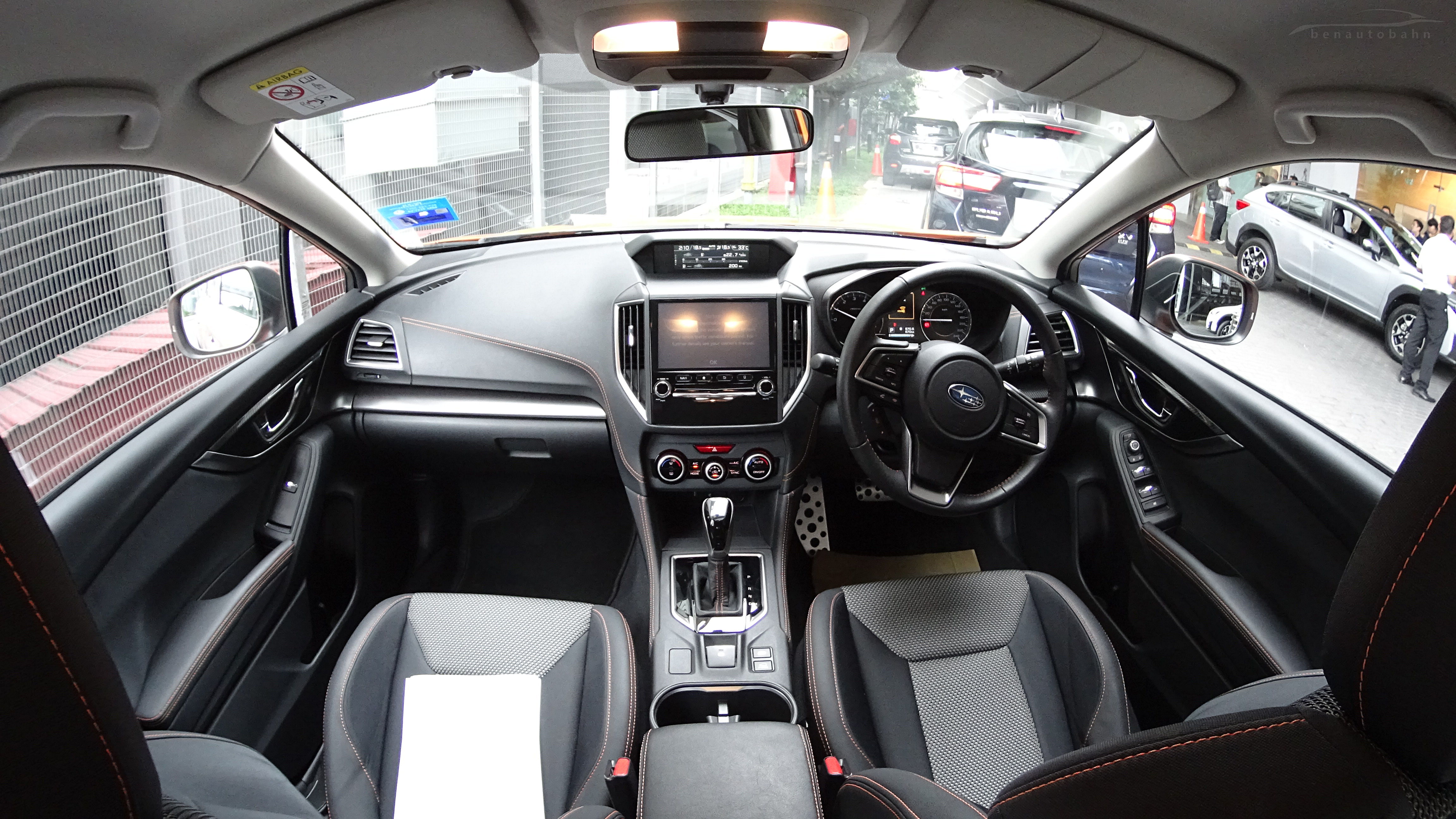 Have a step inside the new XV's cabin and those familiar with Subarus with feel at home. While the interior is undoubtedly a significant improvement over the previous generation XV, even in isolation, the new XV feels genuinely well built within. The contrasting stitching on the dashboard, door trims, and seats also adds to an otherwise vanilla cabin ambiance.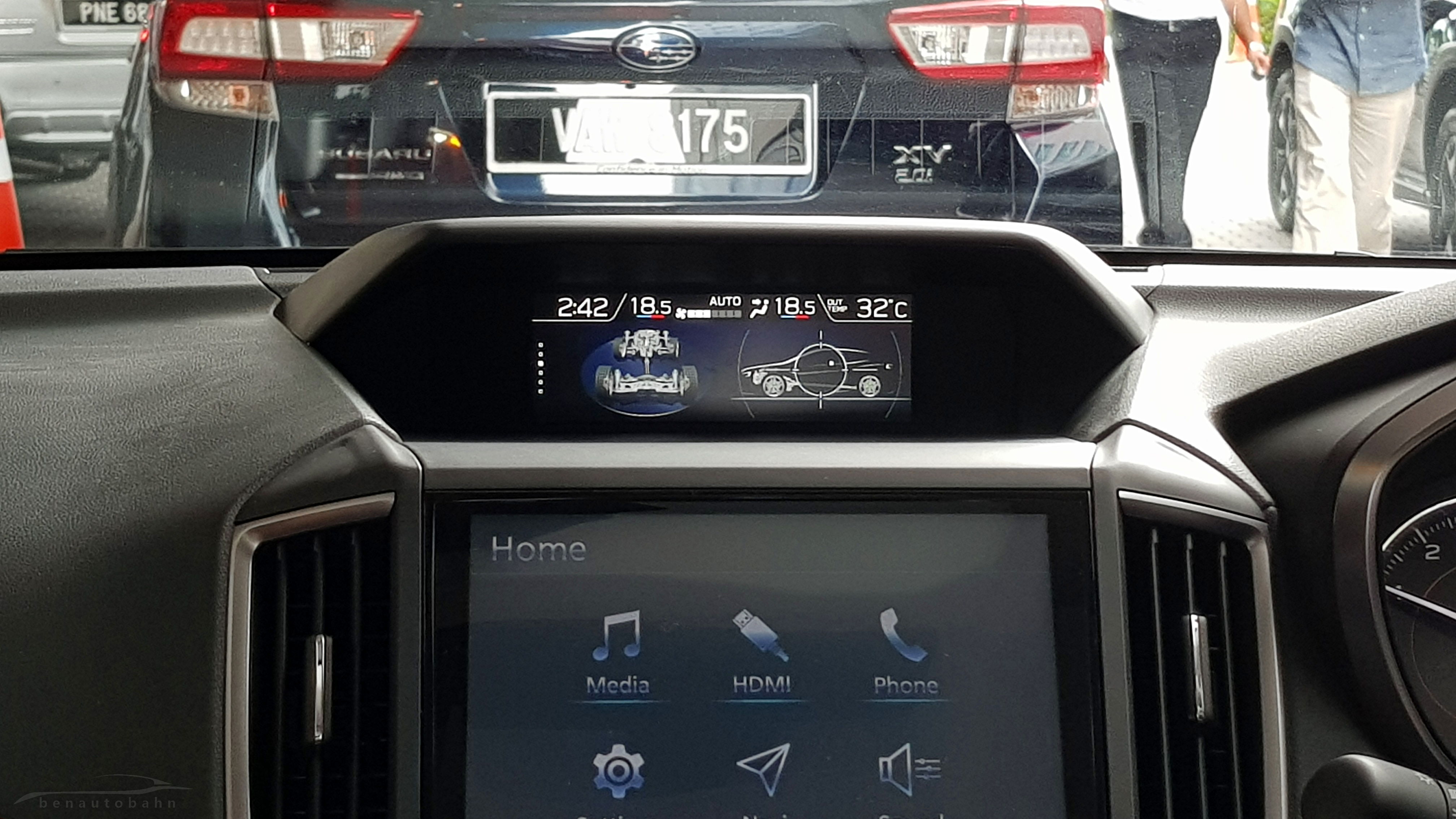 The new center console is now dominated by a standard 8 inch touchscreen display for all of your infotainment needs, including navigation. Upgrade to the 2.0i-P (P for Premium) variant and you will get a secondary 6.3 inch display located on top of the dash which could display a variety of technical information such as off-road information, water and oil temperature and much more. The base 2.0i variant will only come with a tiny colorless LCD display mainly as a digital clock.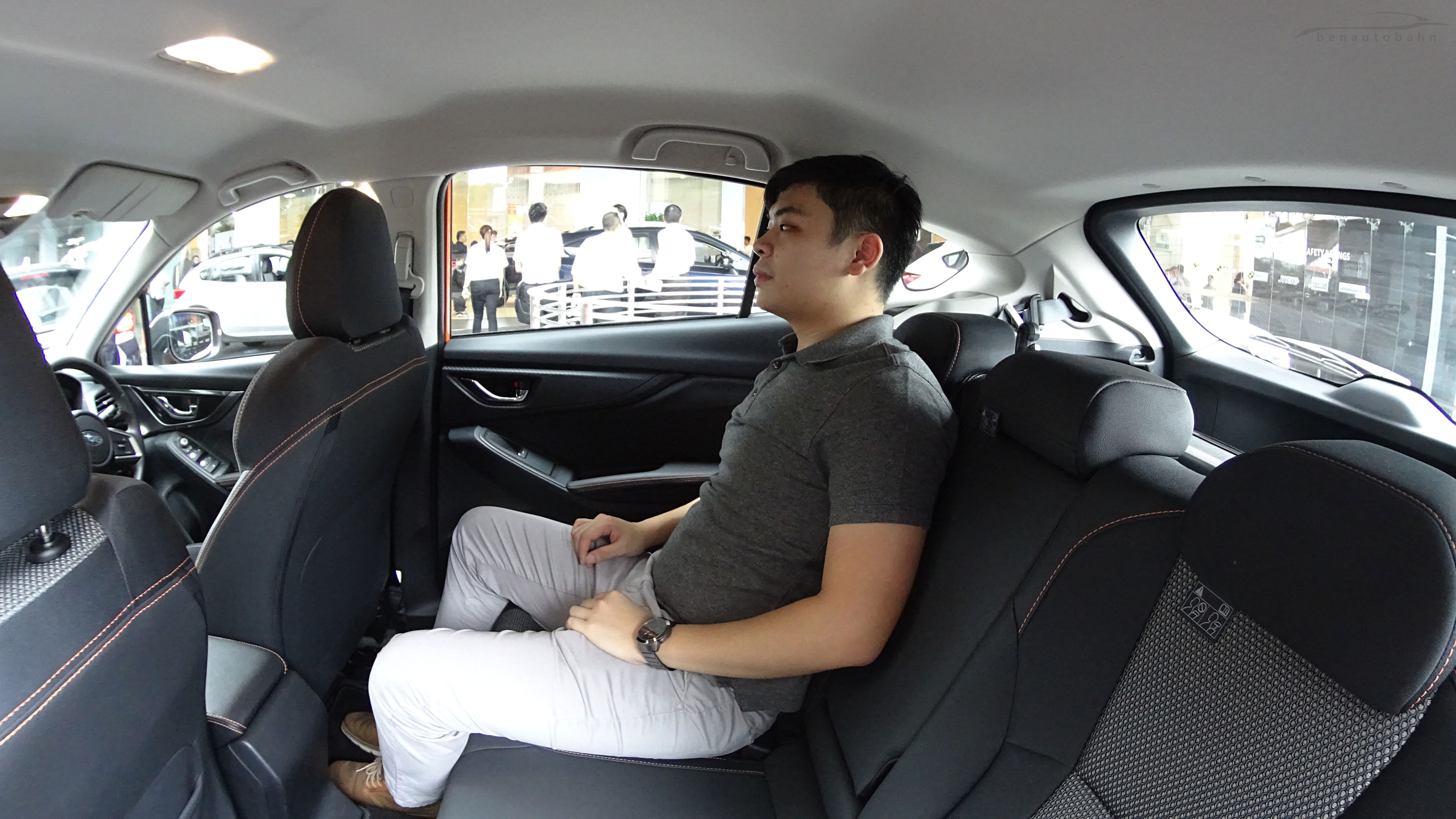 Rear passenger space is spacious. As you can see in the photo of my friend above, a full sized adult still has plenty of legroom and headroom. I have not tested the rear with three adults abreast, but I suspect that it won't be too bad. Needless to say, the new XV will carry four full-sized adults perfectly fine.
If I had to nitpick, the faux carbon fiber door trims look out of place in such a car. The odd decision to have the front carbon imitation trim in gloss finish, while matte finish of the exact trim for the rear doors is a head-scratcher as well.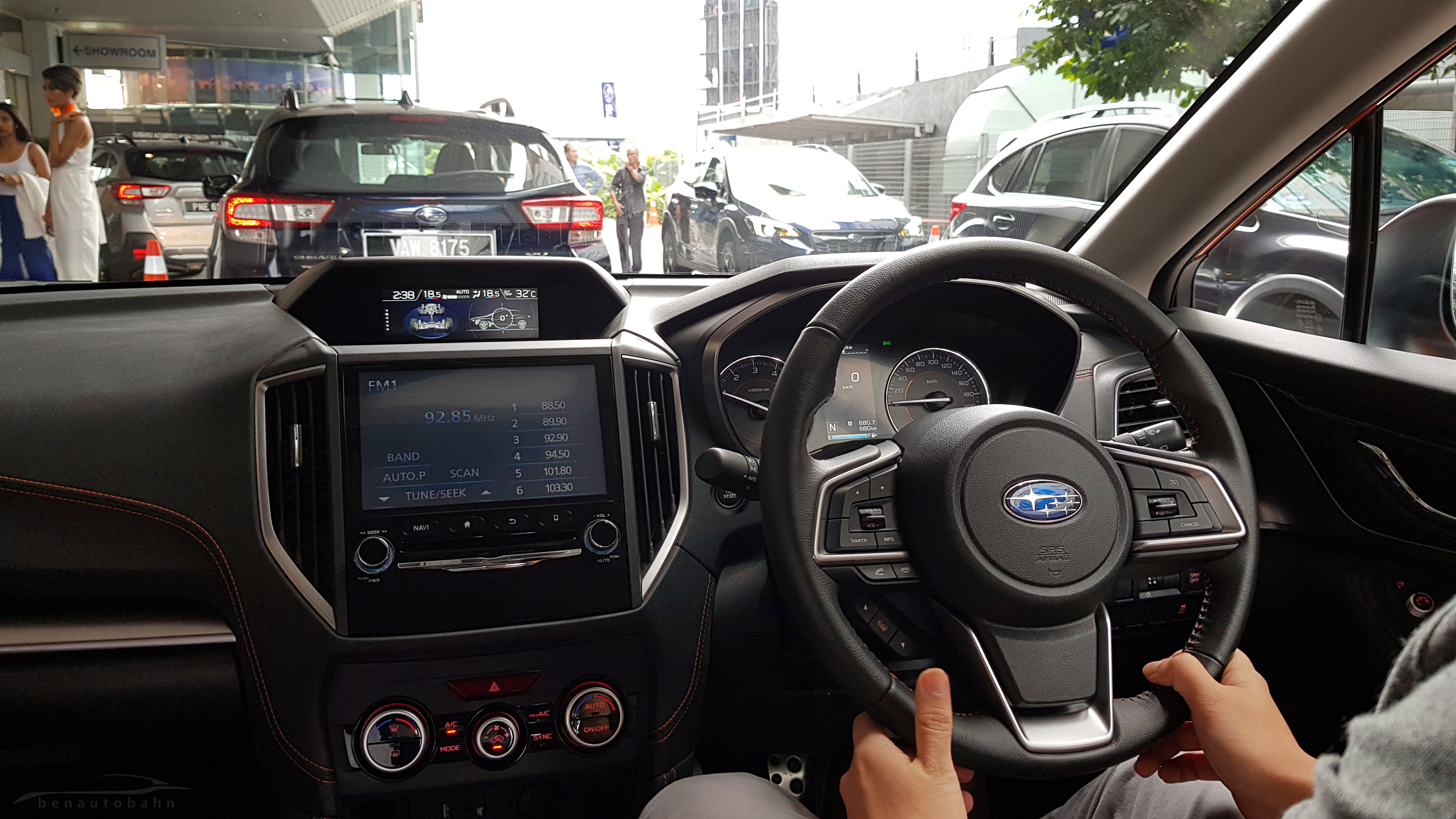 During the launch event, we were also given the opportunity for a quick test drive. The seating position of the XV is uniquely high in its segment which provides you with a more commanding view of the road ahead. The new steering wheel not only looks good with sufficient girth, but a joy to steer with too. The steering wheel however, does come with quite a few buttons which I did not have the chance to try out.
Speaking of steering, the Premium variant also comes with LED headlights (halogens on the base XV) with what Subaru calls Steering Responsive Headlights. This means the headlight beam will move according to the steering, providing lightning even while cornering. The LED headlights are also the only exterior clue from telling apart the Premium model from the base variant.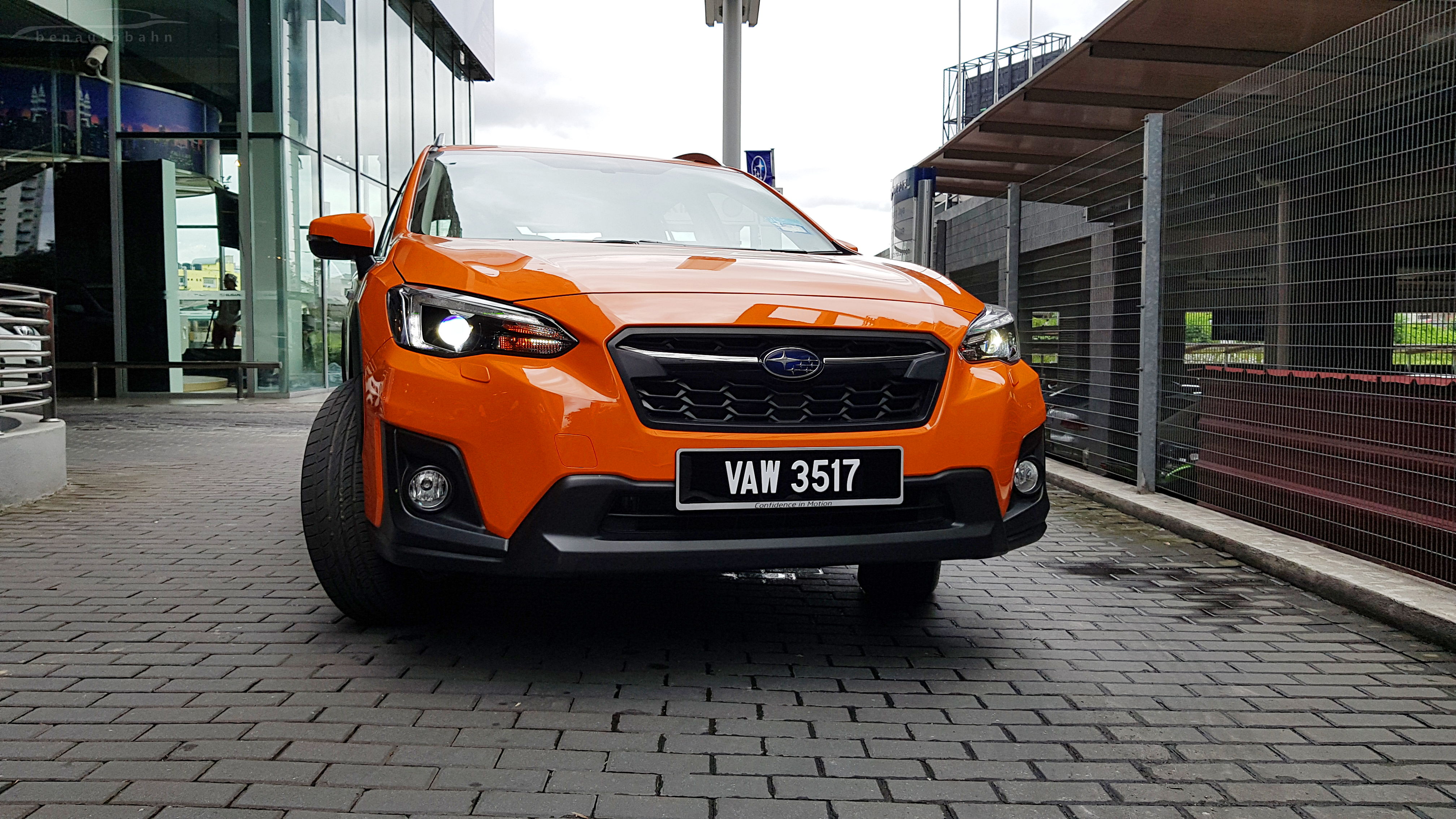 On the get go, I find the new XV to have a heavier steering weight than what you would typically find on an average Japanese crossover. It reminded me a bit of the previous generation Mazda CX-5 but I believe the new XV felt heavier still. While a heavier steering is what car manufacturers nowadays like to artificially add in order to give the false impression of steering feel, this being Subaru, there's thankfully some truth to the weight. Nevertheless, it was too short a drive to properly judge.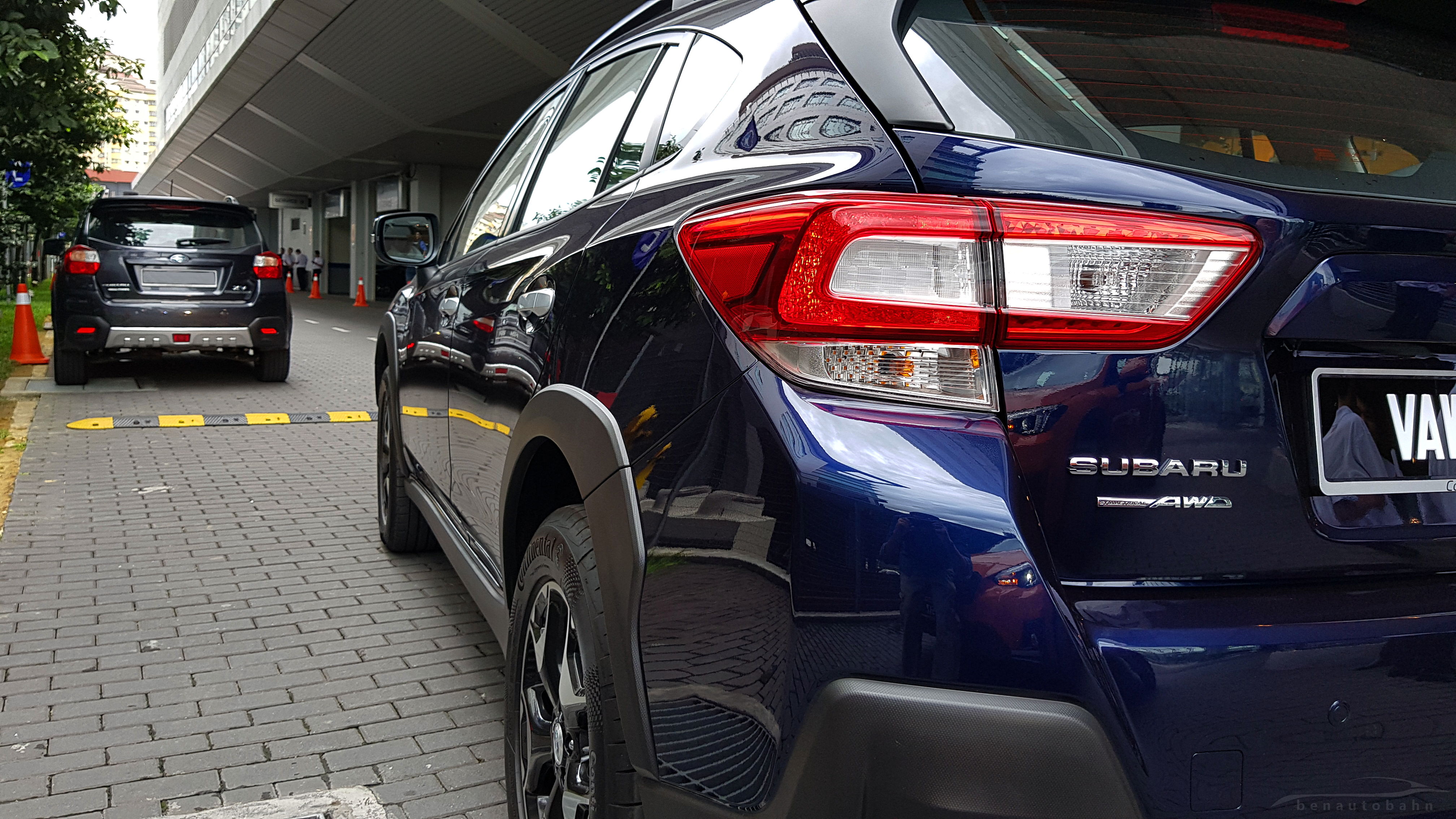 One thing you could easily feel is the cornering stability despite the high ride height. Here is where the signature boxer engine layout shines as it is significantly compact over a traditional 4-cylinder engine, which means the boxer engine could be packaged lower within the vehicle and improve the center of gravity. Combined that with a slighter stiffer suspension, and you can expect the new XV to have less body-roll during corners than its tall ride suggests.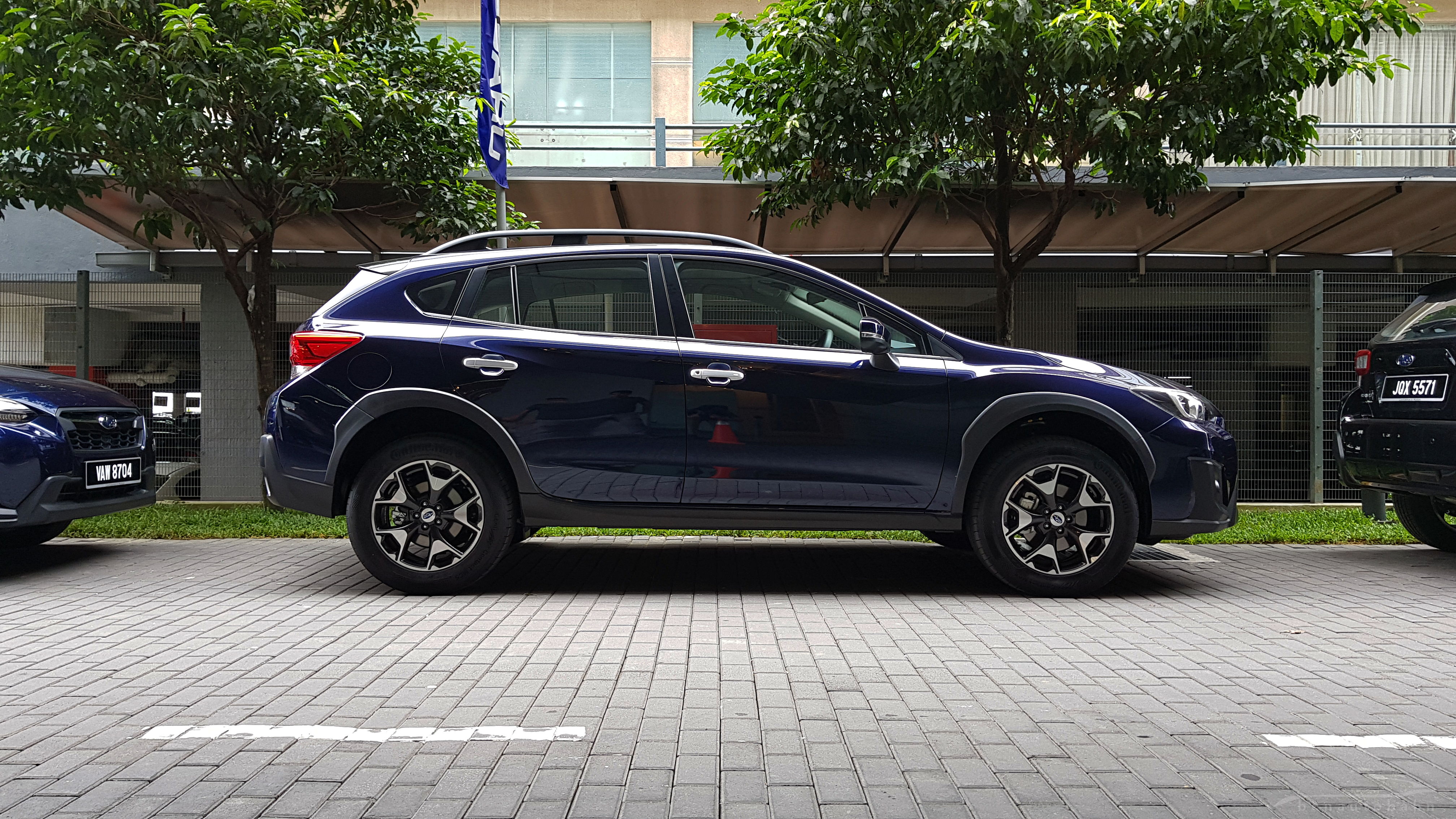 A clear benefit of the class leading 220mm ground clearance is also apparent especially when driving on badly paved or damaged roads Malaysians are all too familiar with. The modest 17 inch rims instead of the larger 18 inches available overseas meant you could pretty much drive over any imperfections on the road without any worries. You might also be able to drive across flooded areas too deep for your average sedan.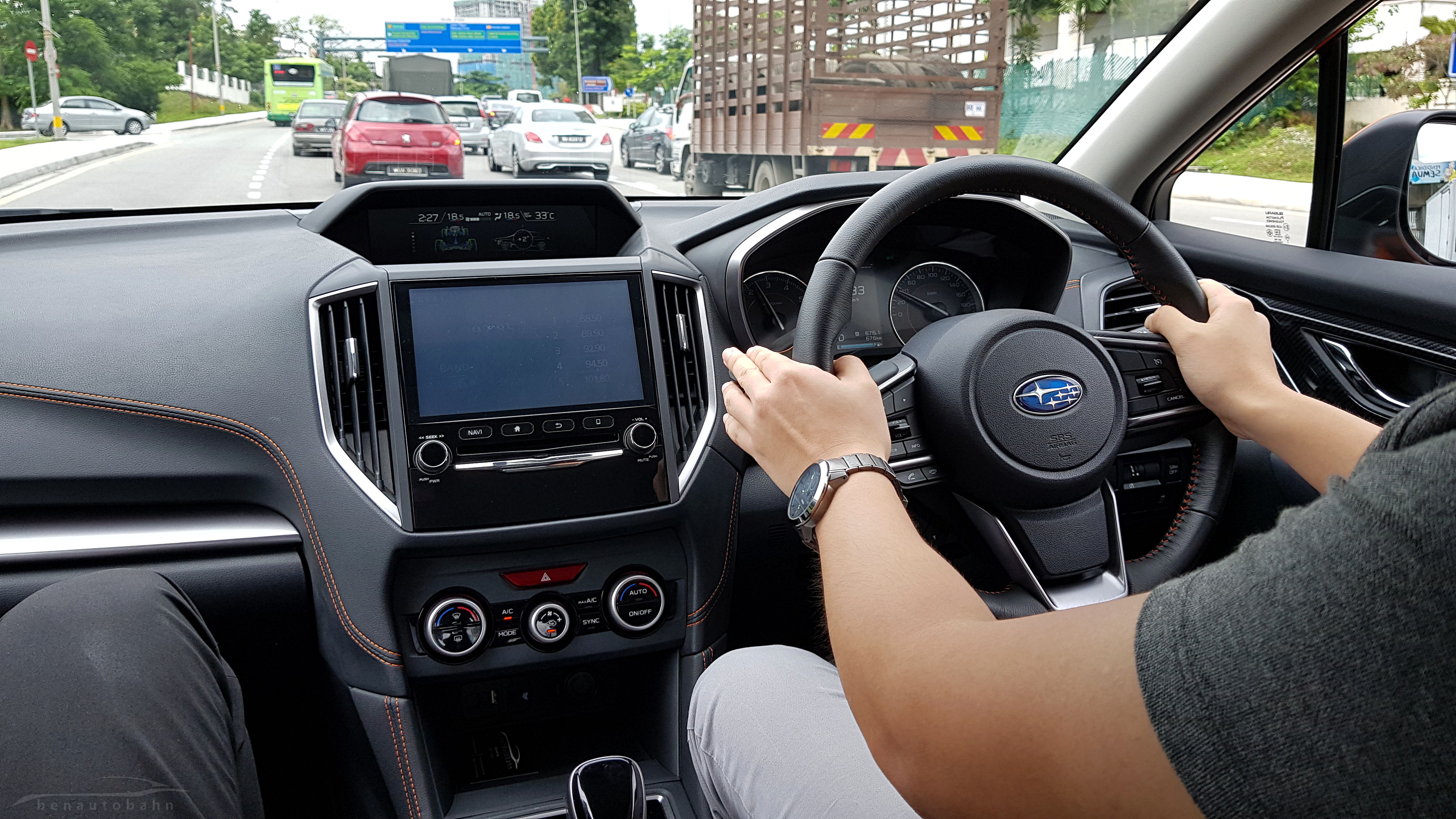 As for performance, adequate would my word of choice to describe the XV. While 153hp is enough to propel the XV decently, having it paired with the Lineartronic CVT, expect the typical high revving drone before you acheive the speed you desire. Nevertheless, the Lineartronic sure lives up to its name as it provides a linear acceleration you come to expect from a CVT equipped car.
Exciting car the XV is not, nor is it trying to be one, but the new XV's better-than-average handling Subarus are known for makes it a compelling choice among the mundane crossover crowd. Bonus points if you get one in cheerful Sunshine Orange you see here!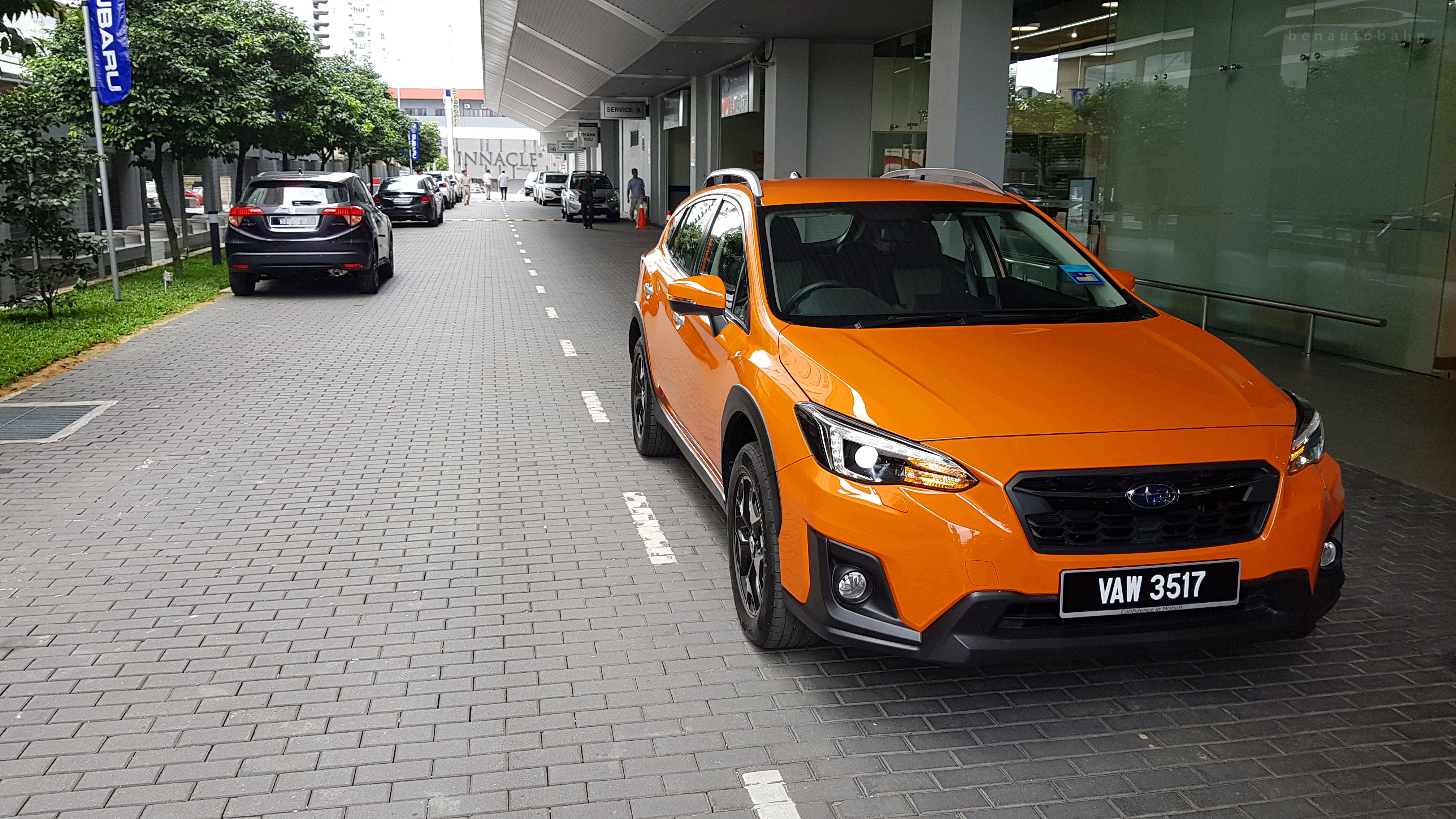 While official prices are RM142k and RM150k for the 2.0i and 2.0i-P respectively, the "introductory" price of RM119k and RM126k respectively is realistically what one would have to pay for one. Deliveries of the new XV will only begin towards the later end of Q1 or early Q2 of 2018 even if you order now, so you could go have a test drive in the meantime and I'm sure you won't be disappointed. If you cannot wait, there's always the Forester which you could potentially get right now at an attractive price.
For a better look at the all-new Subaru XV, do check out my walkaround video below!