Scuderia Toro Rosso's collaboration with Acronis. Keeping secret F1 data secure!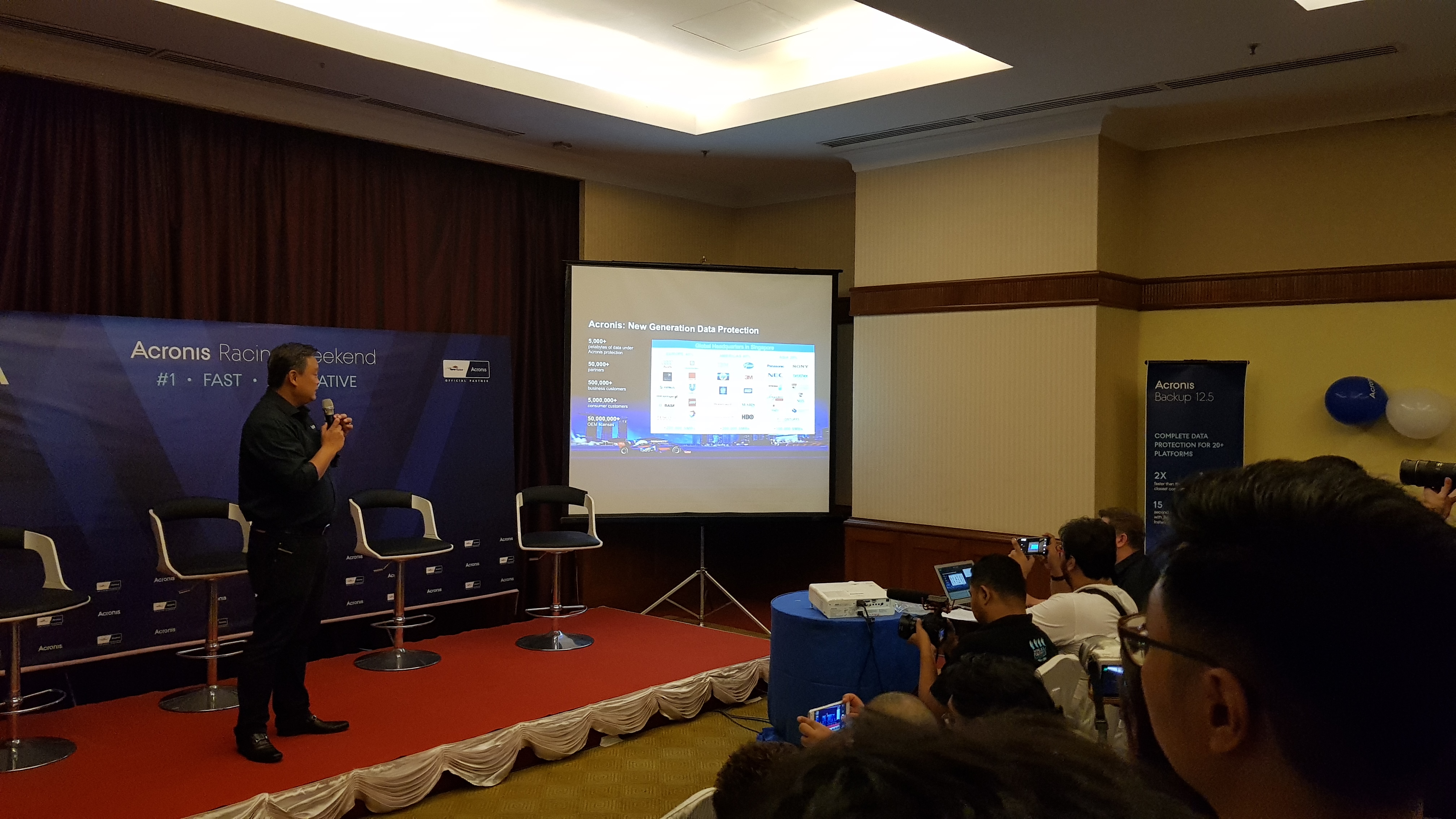 This coming weekend is of course Malaysia's very last and aptly named F1NALE Formula 1 race. Just a couple days ago, Acronis held the Acronis Racing Week event in Kuala Lumpur to announce their proud partnership with the Scuderia Toro Rosso F1 racing team as they now use Acronis' latest Access Advanced 8.0 as their data protection solution.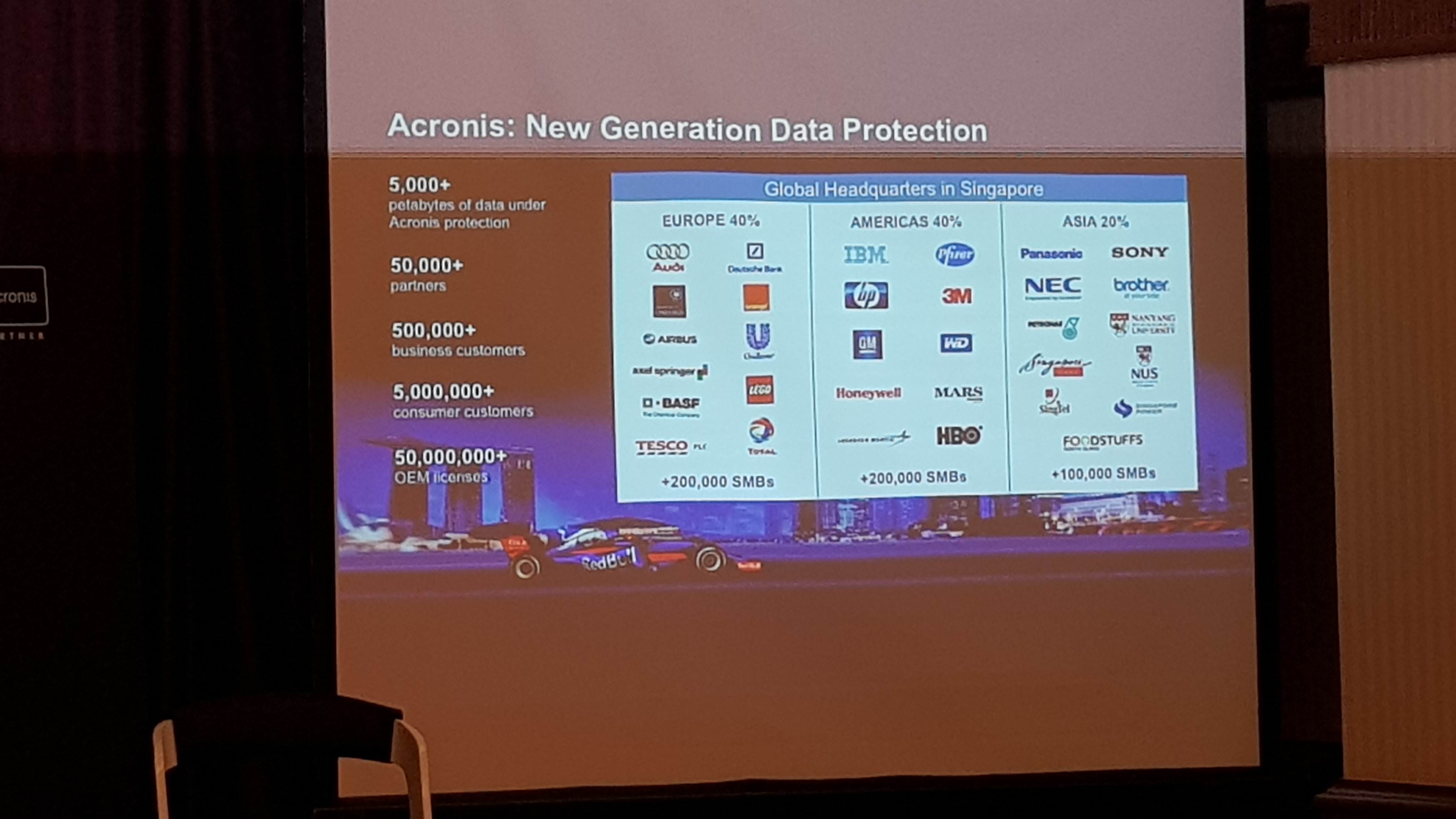 Acronis International GmbH, or simply referred to as Acronis is a private technology company which primarily develops and provides hybrid cloud IT data protection, ransomware protection, disaster recovery, secure file sync and share solutions to both businesses and individuals. With Scuderia Toro Rosso now on board, they are part of the 30% of new enterprise customers which are also from the automotive field.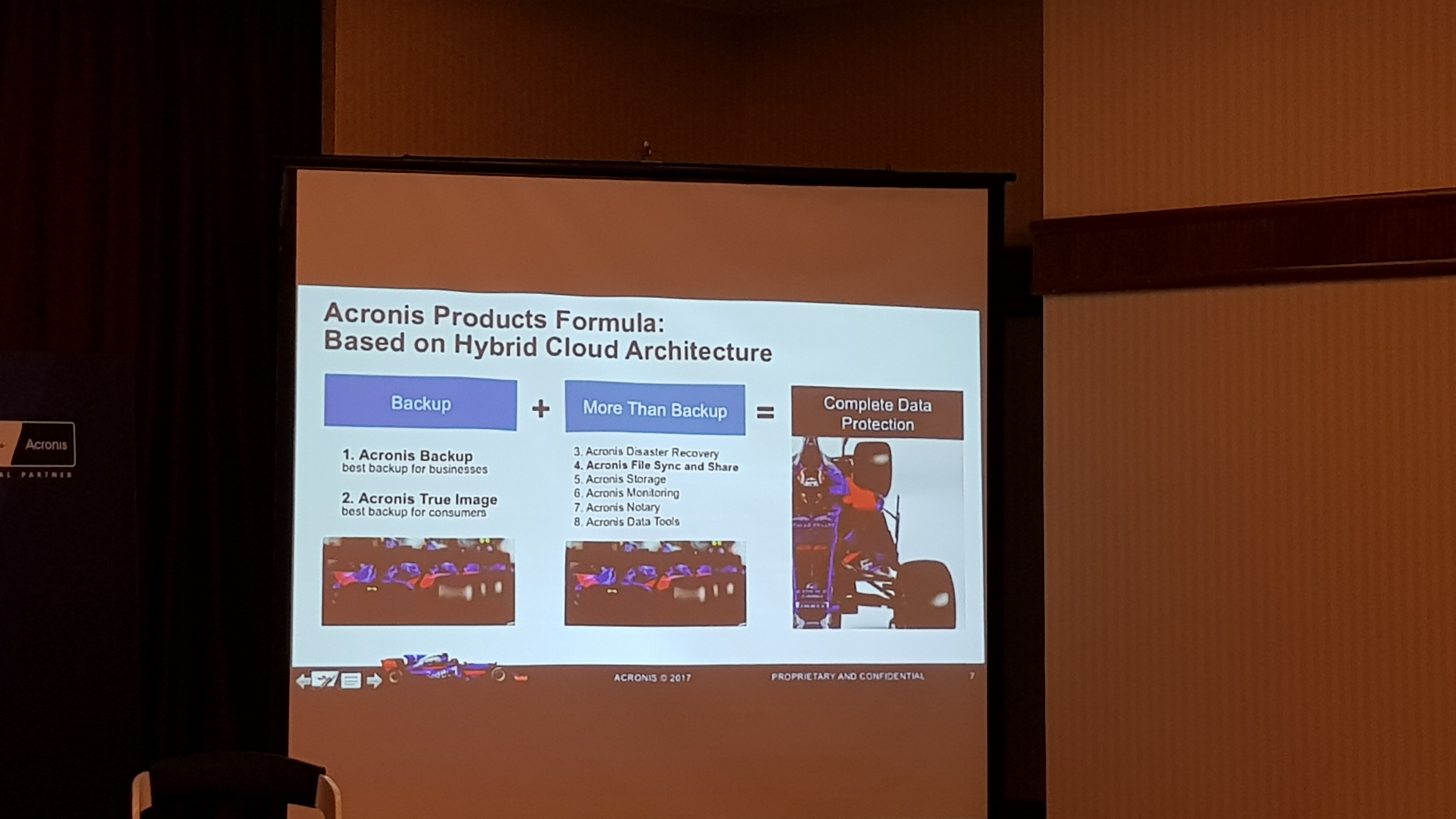 Needless to say, there's plenty of data involved in motor sports, even more so in Formula 1 where precise measurements from an F1 car's countless sensors are crucial in strategizing and decision making. One wrong move could easily mean the difference between podium finish or losing behind the pack.

With Acronis Access Advanced, Scuderia Toro Rosso is able to securely share highly confidential telemetry data and R&D documents between not only the factory, but also engineers and subcontractors. "With Acronis Access Advanced, we're in full control of our data. We can track the information path and even remotewipe a laptop, tablet or mobile device if it is lost or stolen to prevent a competitor from accessing the data. Our plan is to share sensitive data that way," says Raffaele Boschetti, Scuderia Toro Rosso Head of IT.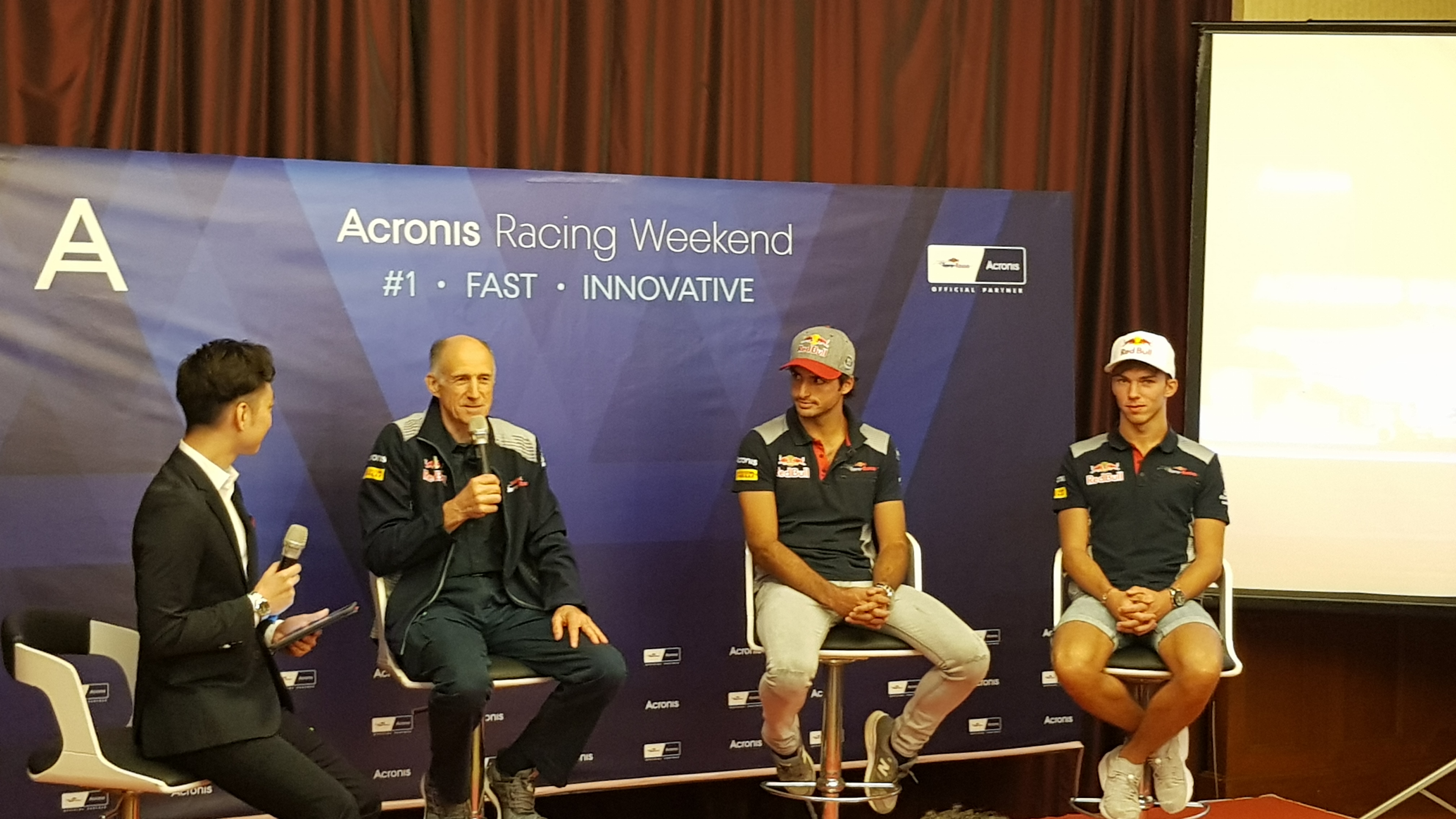 During the event, two of the drivers (Pierre Gasly and Carlos Sainz Jr) and team principal Franz Tost also made an appearance. When asked about what they are going to miss about racing at Sepang, Malaysia's unpredictable weather and Sepang circuit's technicality was a shared view and Carlos also jokingly said "I won't miss so much the humid heat because for us drivers in the car it gets really really warm at times."  Despite no more future F1 races here, each of them hopes to visit Malaysia more often in the future.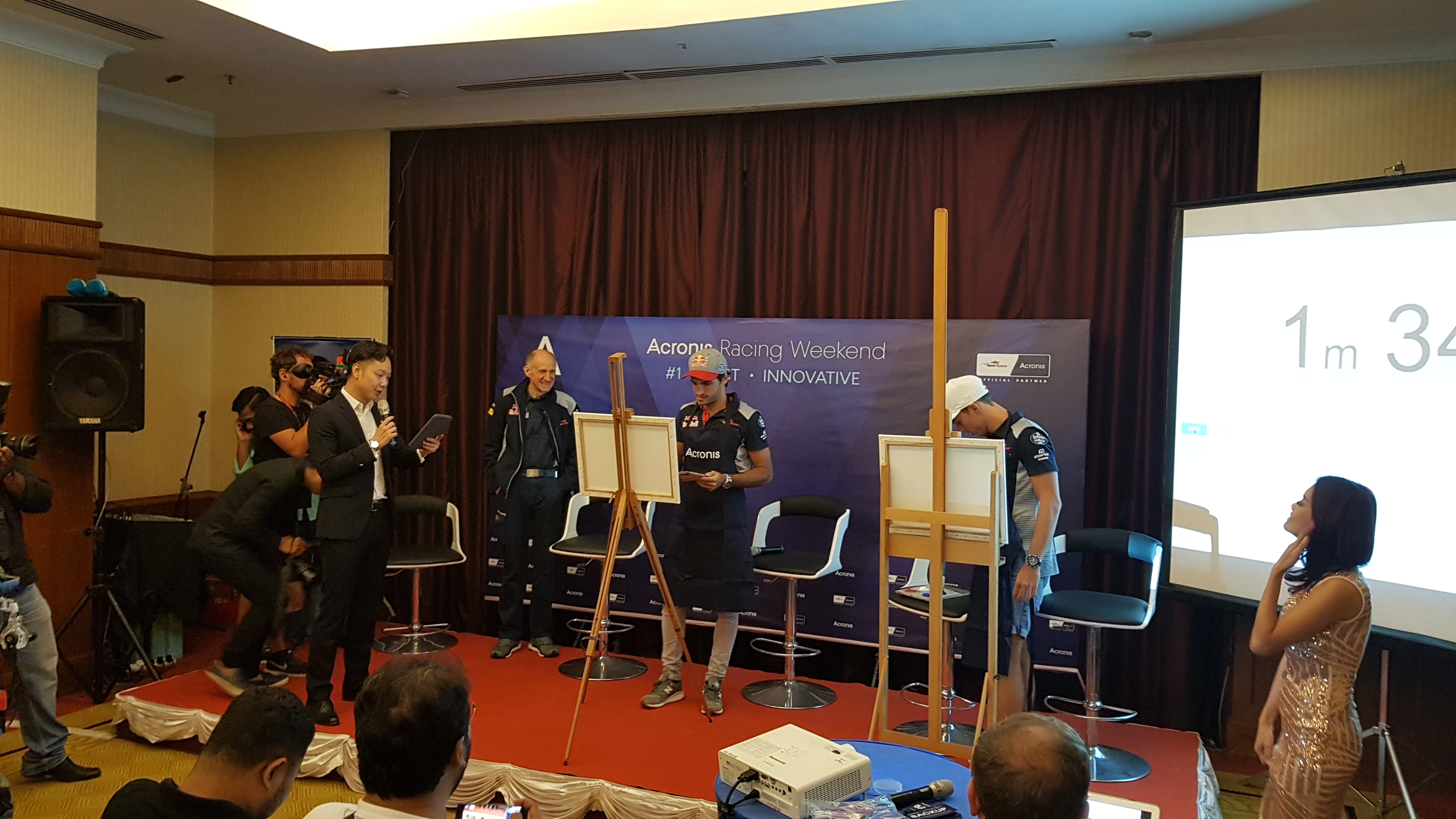 To spice things up a bit, Acronis also organised a fun little contest for both the drivers, Pierre and Carlos to paint the Sepang track from memory within a time an F1 car takes to drive around the actual circuit, which is 1 minute and 34 seconds. As you can see from the video below, one was perhaps better than the other. At least they didn't have to paint the Nürburgring Nordschleife with 154 turns.
Another highlight of the event was an incredible speed painting performance by the talented Haze Long where she painted a portrait of both drivers, Carlos and Pierre including one of their F1 cars in around five minutes if not less. Haze later presented the painting to the Scuderia Toro Rosso team principal, Franz Tost.
While we wish Scuderia Toro Rosso and both drivers the very best this weekend, I guess it's safe to say that it's a bittersweet moment for both F1 fans and the racing teams who enjoyed spectating and racing at Malaysia's Sepang International Circuit. If you are a fellow Malaysian, do yourself a favor and head on down to Sepang this weekend to experience the racing event for the last time that had put our country on the global spotlight ever since its inaugural race in 1999.
Hope to see you there!