Business Athlete Reborn. 7th generation BMW 5 Series launched in Malaysia!
The eagerly awaited 7th generation (G30) BMW 5 Series is finally on our shores! Currently available in sole 530i M-Sport form, the premium sedan is competitively priced at RM399k. Launched just a week after Volvo Malaysia launched the S90 and V90, the 530i is priced very closely to the S90 T5 which costs RM388k. Coincidence?
As expected, BMW Malaysia did not bring in the 5 Series wagon/estate, making Volvo the only brand to offer a wagon in this price segment in Malaysia. So if you want a wagon, Volvo is the only way to go, which is not a bad thing.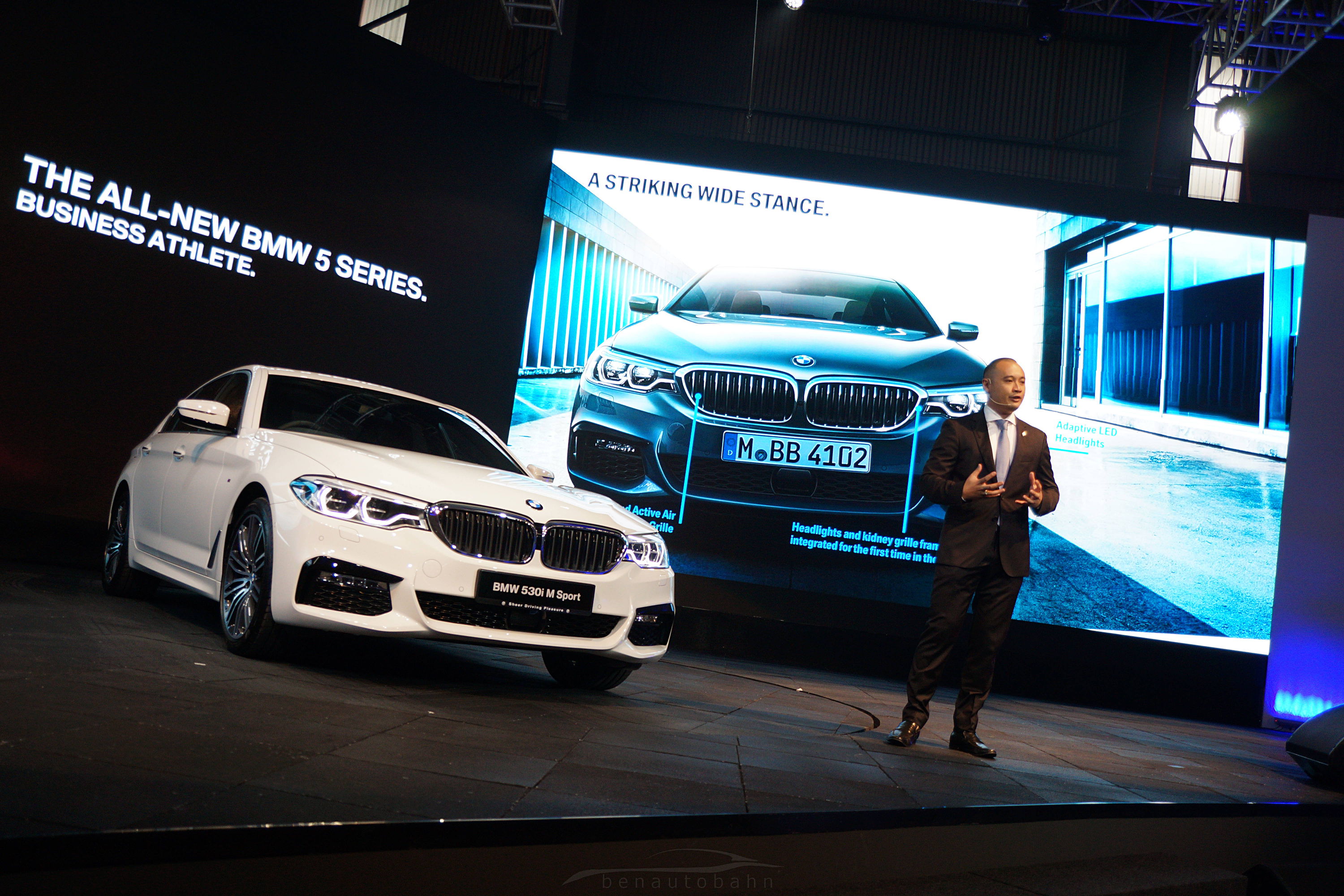 Business Athlete. That's the tagline BMW gave for their new 5er, to show that their car can both be fun to drive yet formal and comfortable when you want it to. The 530i is powered by a turbocharged 2.0 litre 4-cylinder engine which produces a decent 252 hp and 350Nm of torque, which is pretty much identical to the S90 T5 (254hp and 350Nm).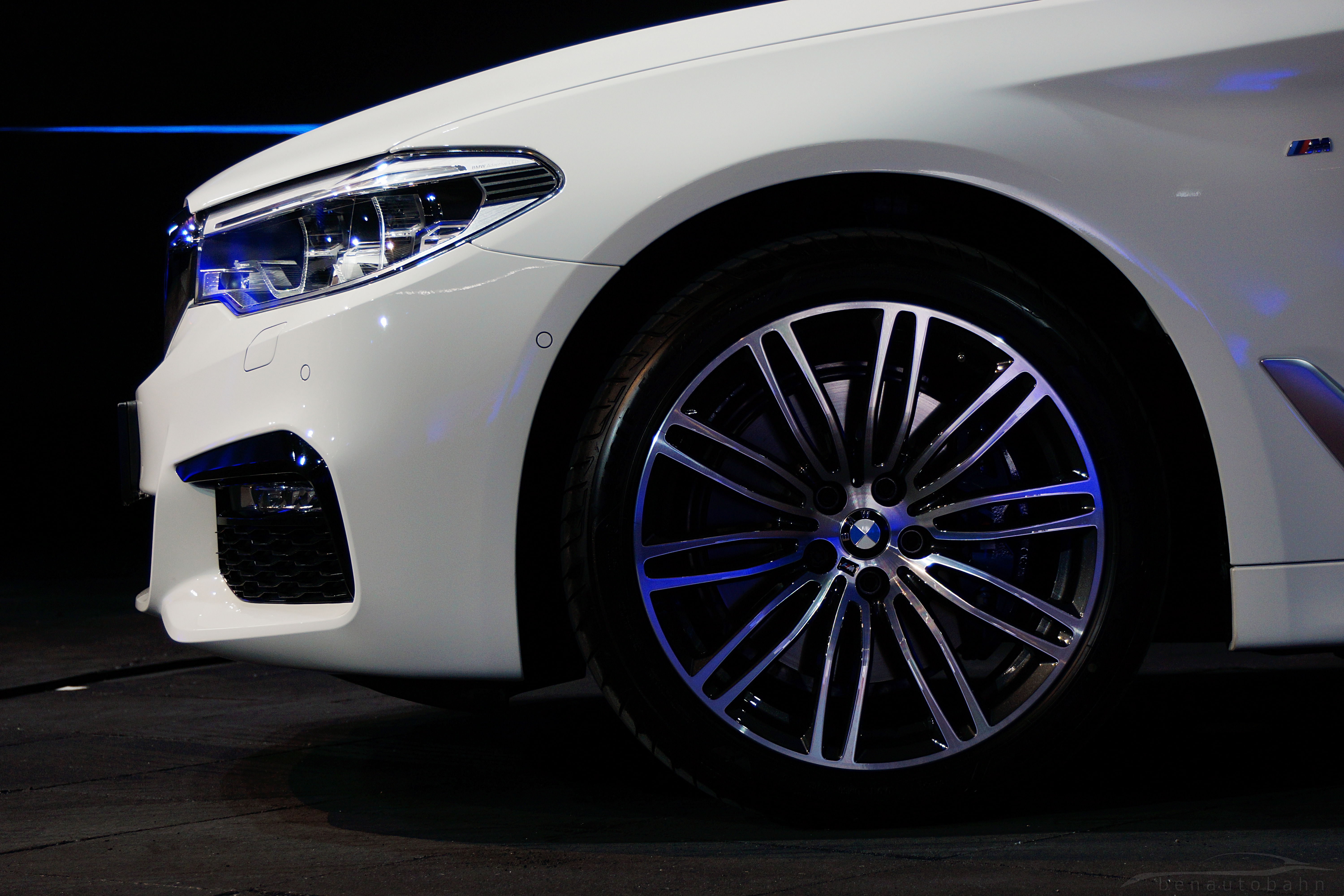 Staying true to their 'Business Athlete' motto, the car comes as standard with the M-Sport package which gets you sportier front and rear bumpers, M-Sport brakes with blue calipers wearing 19-inch double spoke rims. The standard M-Sport treatment makes the 5 Series probably the sportiest looking of the premium sedan bunch.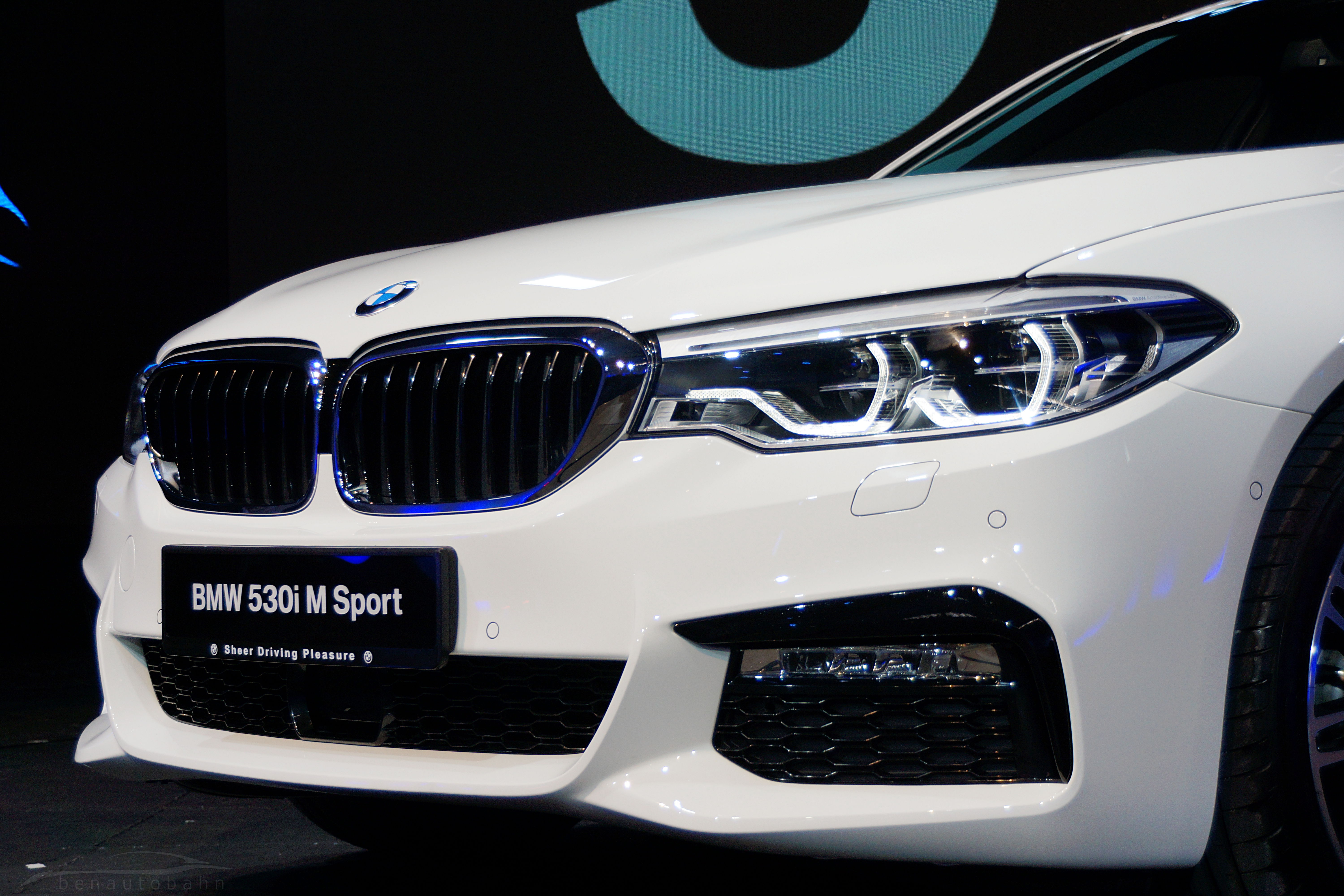 Speaking of design, the G30 5 Series is unsurprisingly a mere evolution in terms of visuals. One could even say that it looks more like a significant facelift than an all-new generation. The design disappoints greatly when I first saw online photos of it during its debut, but the car is definitely much more attractive close-up and in person. Again, taste is subjective and I personally think that the Volvo S90 is ultimately more attractive of a car, especially in R-Design trim.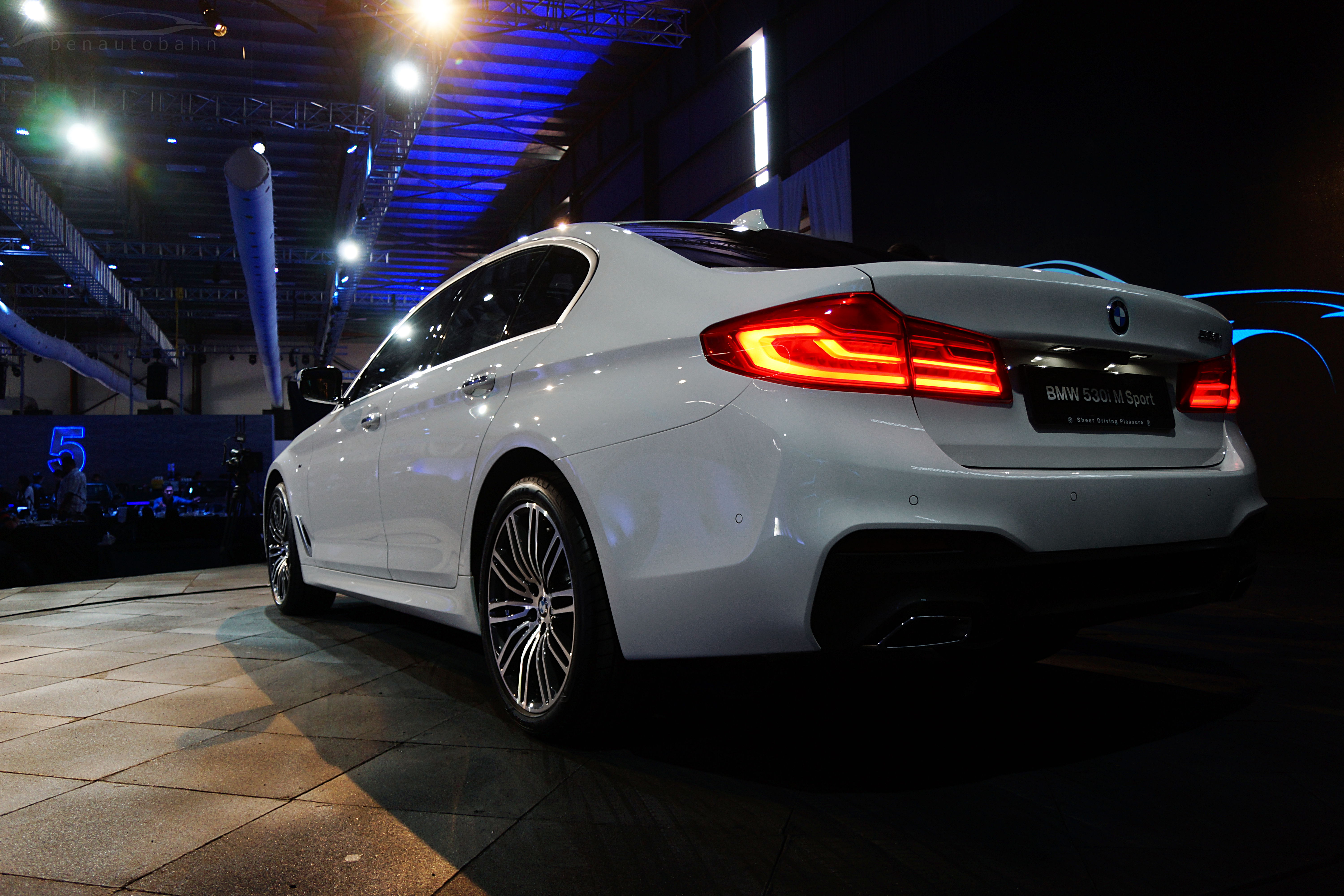 Interior wise, there's little to nothing to complain about. For those who seek sporty design and ambience, the 5 Series is the only way to go. While it still has a sense of luxury in here (especially in the tan leather), it leans more on the sporty side, and those seeking pure luxury will find the E-Class or S90 interior more at home. If you ask me which interior I like the best, I wished I could have them all. I would love the 5er interior for when driving on my favourite roads, while the Mercedes or Volvo's interior would be my choice when driving home from a stressful day at work. Either way, you can't go wrong in any.
Rear space is also sufficient for a 170cm (5.57 feet) adult like me. It would be a tight squeeze for three adults but perfectly comfortable for two. I remembered the S90 as feeling more spacious, but we will need to do a back-to-back test to be sure. Interior build quality is also flawless in the German business athlete. Everything you feel, smell and touch is premium and is probably class-leading in this segment, until perhaps Audi replaces the current A6.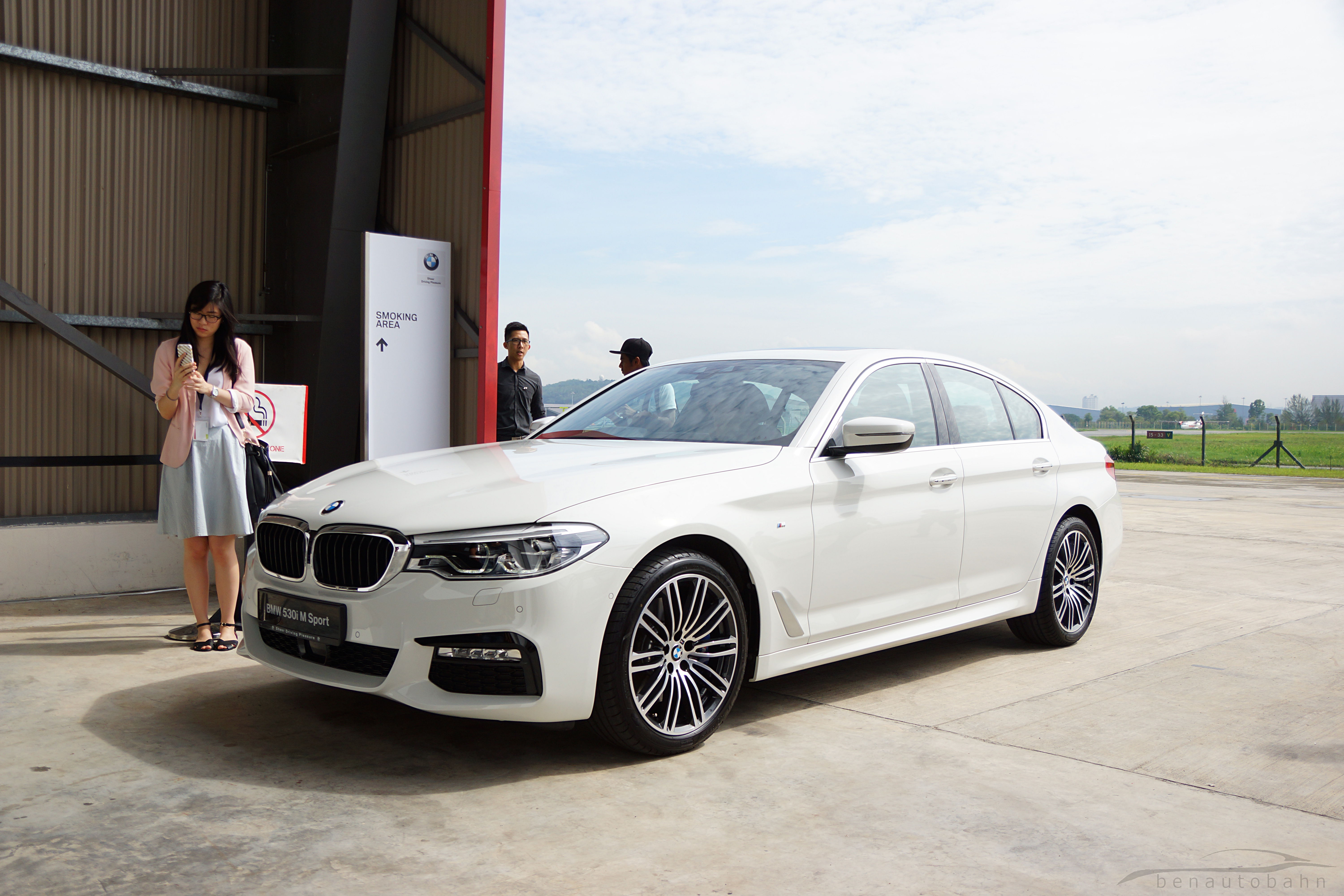 One thing that is undoubtedly the class-leader is BMW's iDrive system. First debuted in the 7 Series, the iDrive can not only be easily controlled by the iDrive toggle wheel, but also can be used as a touch screen. There's virtually zero lag when you do quick swiping gestures on the screen, and the user interface is also very friendly to use. Volvo's huge centre "tablet" screen is stunning and also just as responsive to use, but the user interface could be less complicated.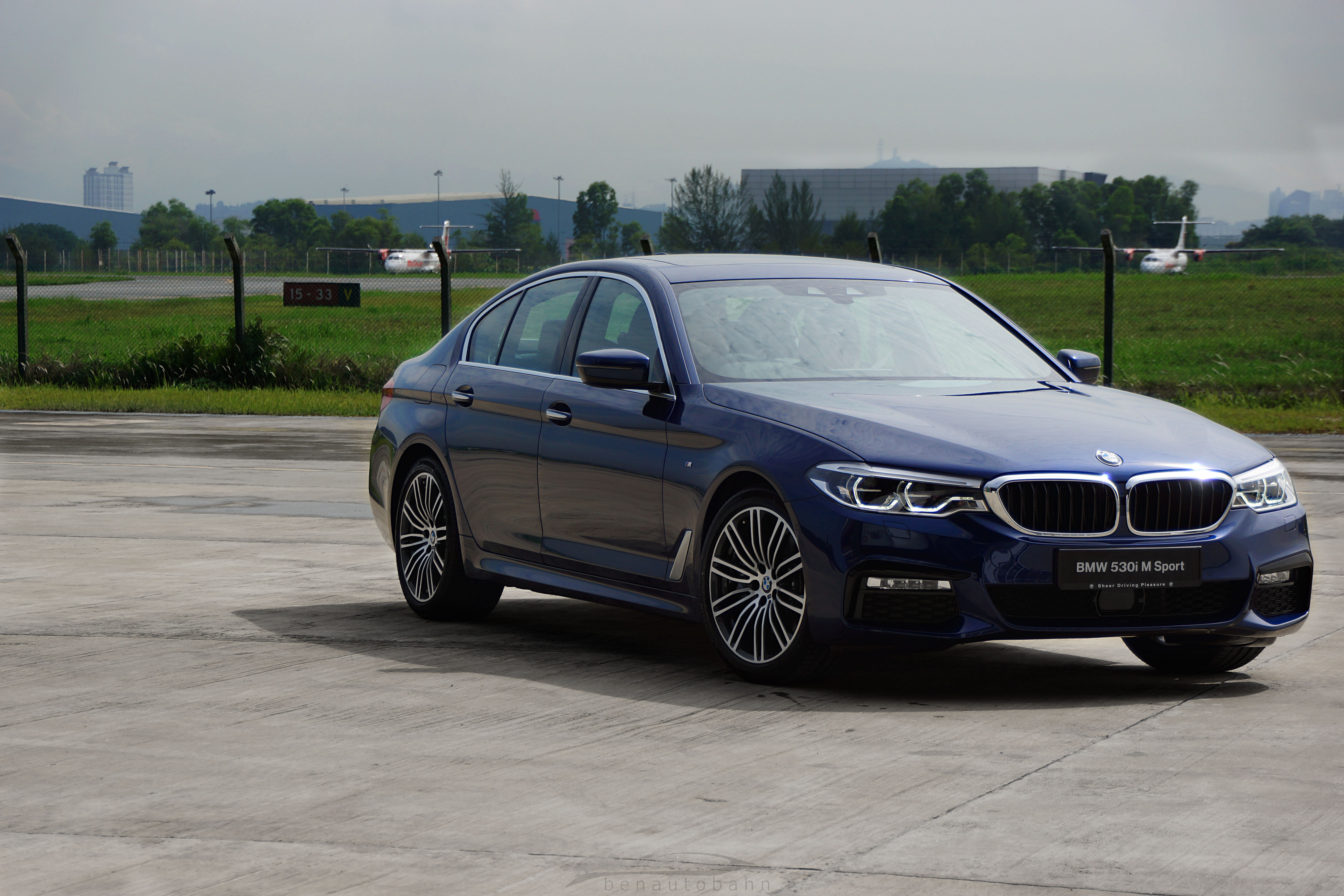 Needless to say, I cannot wait to give the new business athlete a drive. Sure, the Volvo might have more safety features and the E-Class may be more comfortable. However, if the new G30 lives up to its tagline of sheer driving pleasure while still being comfy, then we might have another winner on our hands.
Audi, when is your new A6 arriving?