Behind the Scenes of MotoGP Part 2: How Bikes Travel Around the World?
Have you ever wondered how every MotoGP team or even F1 teams for that matter transport ALL of their vehicles and equipments to every race track all over the globe, all year round? You're right if you answered aeroplanes. However, in reality it is much more complicated than just putting stuffs into planes and let them do all the work. Taking me through the whole logistics process was Dorna Operations Manager, Carles Jorba.
Being the operations manager is no meagre task. Carles is in charge of making sure everything is delivered to where they are supposed to be, and is very much responsible if anything goes wrong. Fortunately, such occurrences are so rare it is almost unheard of. In fact, the previous and only hiccup for Carles was the Eyjafjallajökull volcano eruption in Iceland four years ago in 2010 which affected international flights worldwide. Thankfully, that only caused a delay but lots of rushing have to be done in order to make it in time for the race then. Still, Carles told me that he was grateful as things could have been worse.
Getting back to Carles' interview, he kindly prepared a short slideshow presentation to show us the figures and photos in order to give us an idea of the complexity and sense of scale of this whole operation. In total, roughly 260 to 280 tons worth of materials are delivered between each circuit. With around 210 tons of them consisting of motorcycles and parts, plus 50 tons of camera equipment and other items. All of these are packed in over 600 cases.
Each MotoGP team will bring along between 10 to 12 tons of cargo. Moto3 and Moto2 teams on the other hand, brings along much less, at around 4 to 6 tons per team. Most of these materials are delivered to each circuit by air, and three Boeing 747 freighters are required to carry all the required materials to their circuit destination. These planes will be carrying priceless cargo and Dorna only trust certain airlines to deliver for them.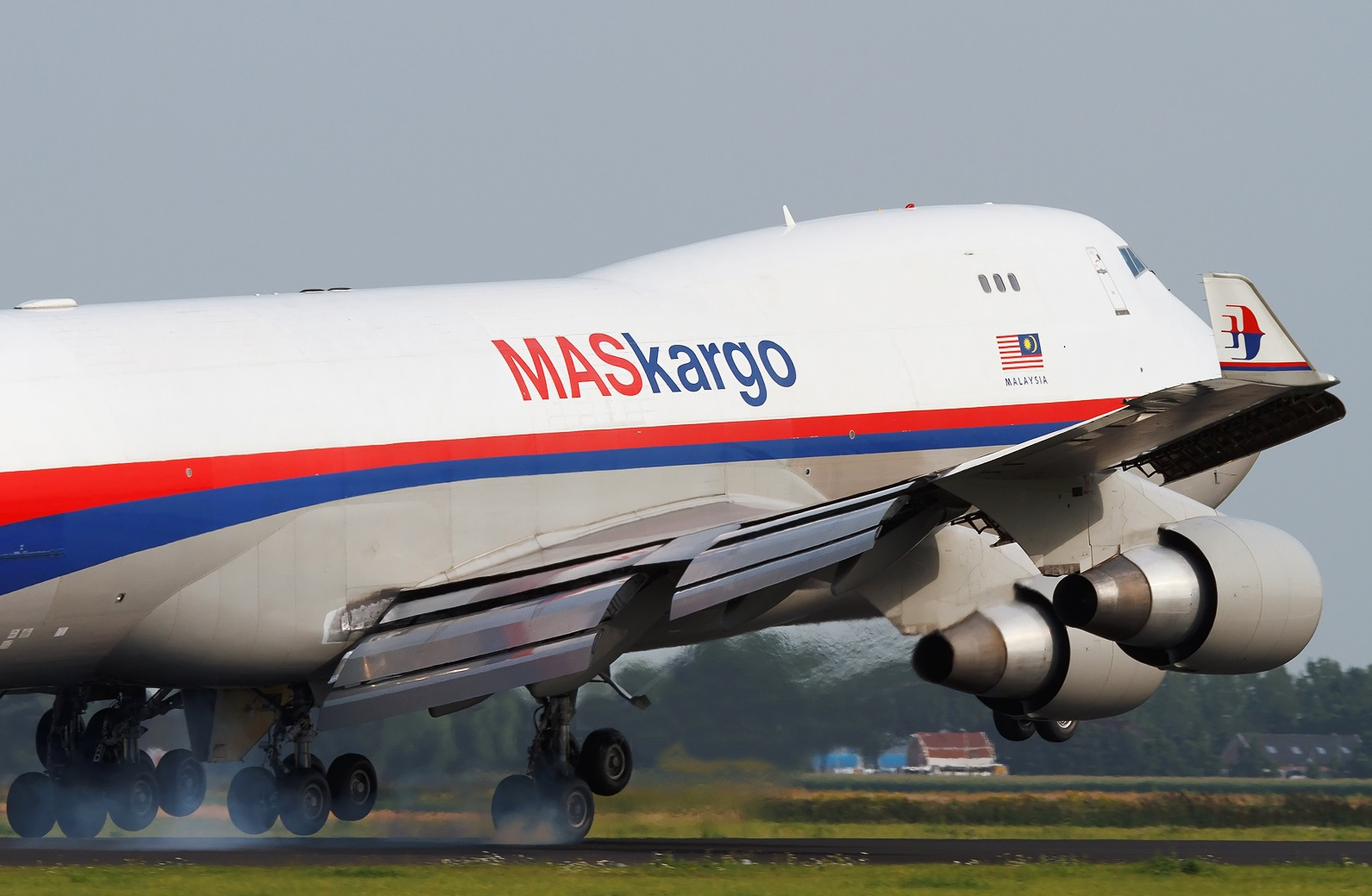 For deliveries to Asian circuits such as Malaysia's Sepang circuit and Japan's Motegi circuit, Dorna only uses Nippon Cargo, Malaysian Airlines as well as Singapore Airlines. As for other tracks such as United States' Indianapolis Motor Spedway, Dorna uses Atlas airlines and Cargolux. Dorna signed contracts with all the aforementioned airlines in order to be the cargo service of choice for MotoGP, Moto2, and Moto3.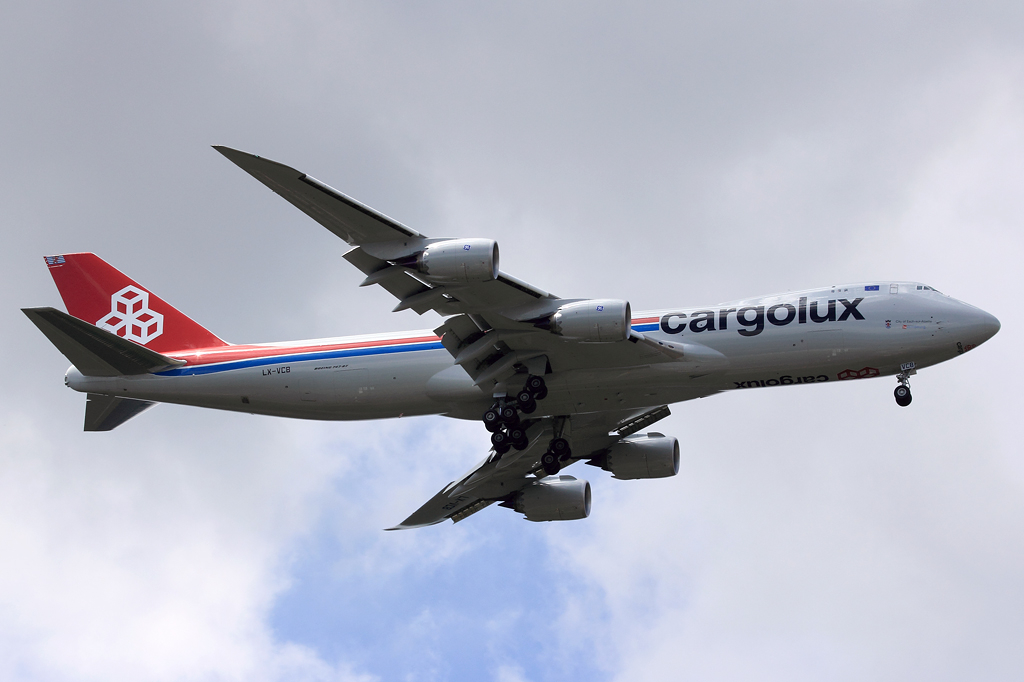 I mentioned most materials are sent by air. What about the rest? Well, materials such as tires, fuel, and any other form of liquids will be delivered by sea freight as often as possible. This could be due to the extremely flammable materials on board. And in the very unlikely event of an accident, being surrounded by water just might be the best way to contain a fire.
Cargo planes and sea freights deliveries are only half the story. Once delivered to the airport and port, the delivered cargo will not move itself to the circuit. Here is where trucks play a huge role. And in the case of delivering materials to and from the circuit and airport, roughly 35 to 40 trucks are required to carry those 600 plus cases. For European deliveries, Dorna only uses Jan De Rijk Logistics for their truck delivery needs.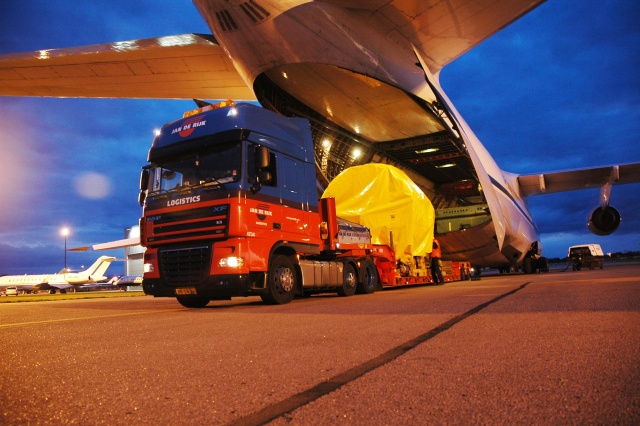 All of these 260 to 280 tons of cargo are almost priceless, consisting of so many high end racing motorcycles, prototypes, and equipment. However, Dorna must determine a figure and 100 million Euros have been insured for all the materials. Naturally, nobody hopes the 100 million will ever need claiming, and there are a total of 21 people whom duty is simply to follow the cargo every step of the way in order to make sure of that.
Out of the 21 people, 12 of them are auxiliary operators, 7 from an associate company, and 2 more from Dorna. Over 86637 kilometres of air distance are traveled by the cargo planes per season, and these 21 people will have to be there throughout. An easy task this is not.
If you find these entire figures mind boggling, the information Carles shared to us is barely scratching the surface of the sheer scale and complexity of the seemingly simple task of delivering materials to circuits. Plus, I have not even covered how each racing team prepares for each race, how the on-board cameras and circuit cameras work, how they broadcast live all over the globe, who prepares food for the MotoGP crew members, all the promotional stuff etc. And you thought buying your MotoGP tickets online is complicated enough.
Please click here to read Part 1 and click here for the third and final part of my behind-the-scenes coverage of MotoGP!