Behind the Scenes of MotoGP Part 1: Beyond the Race.
Yes I'm a car enthusiast. But loving cars naturally makes you interested in pretty much everything else related which involves complex machinery, for example cameras, robots, trucks, and of course motorbikes. I was therefore genuinely stoked when Shell kindly invited me to attend this year's Shell Advance Malaysian Motorcycle Grand Prix at the Sepang International Circuit as a part of the international media covering the race…and more. So come join me as I take you behind-the-scenes and give you exclusive insights into the pinnacle of motorcycle racing that is MotoGP!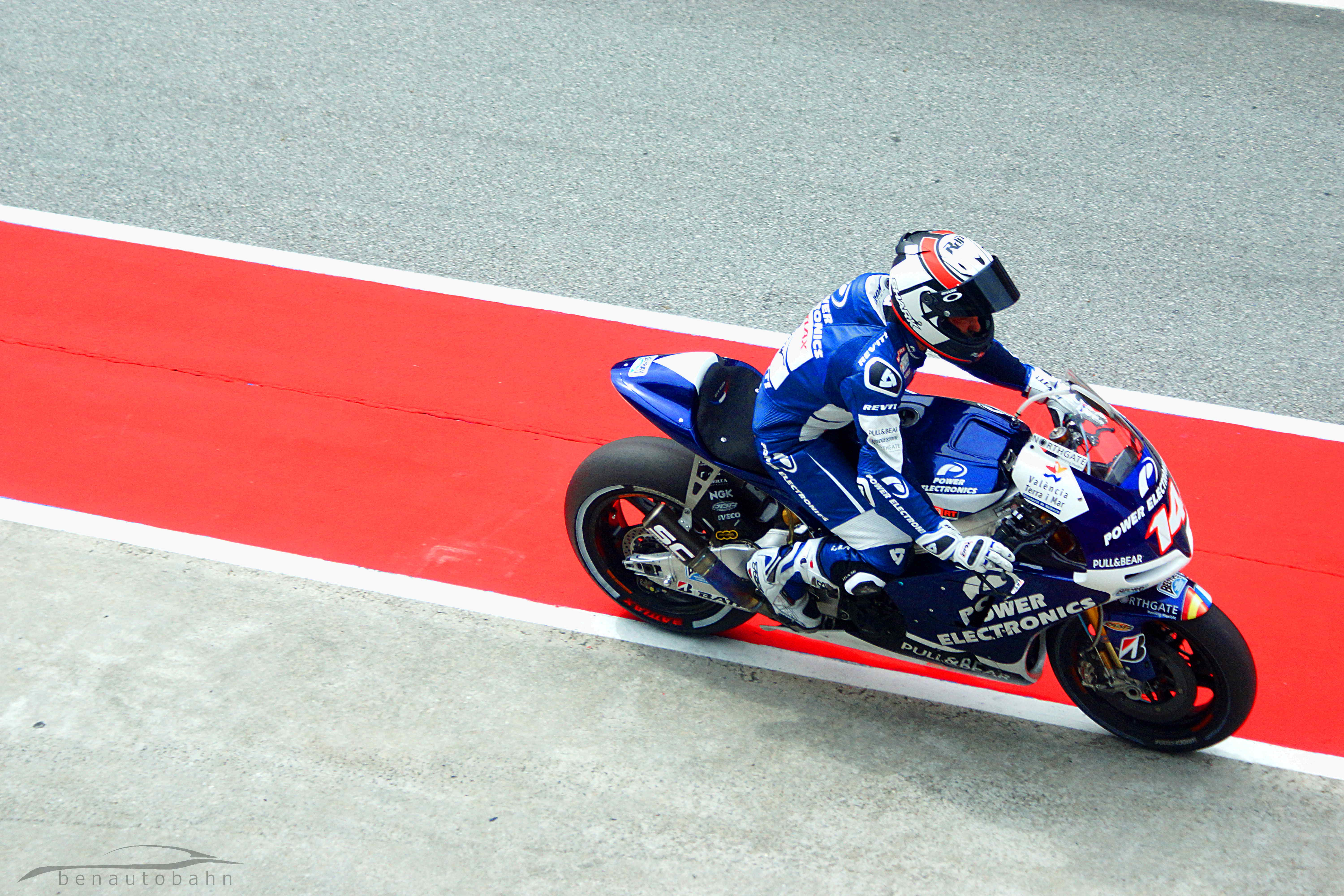 So what exactly is MotoGP? To put it simply, MotoGP is the crème de la crème of motorcycle racing World Championship. The F1 of motorcycle racing if you may. Currently in its 65th year, MotoGP is the oldest motorsports championship in the world. Spanning 18 races, visiting over 13 countries, with the best riders from 10 nationalities, racing in bikes equipped with the very latest in motorcycle technologies from either 3 manufacturers: Ducati, Yamaha and Honda.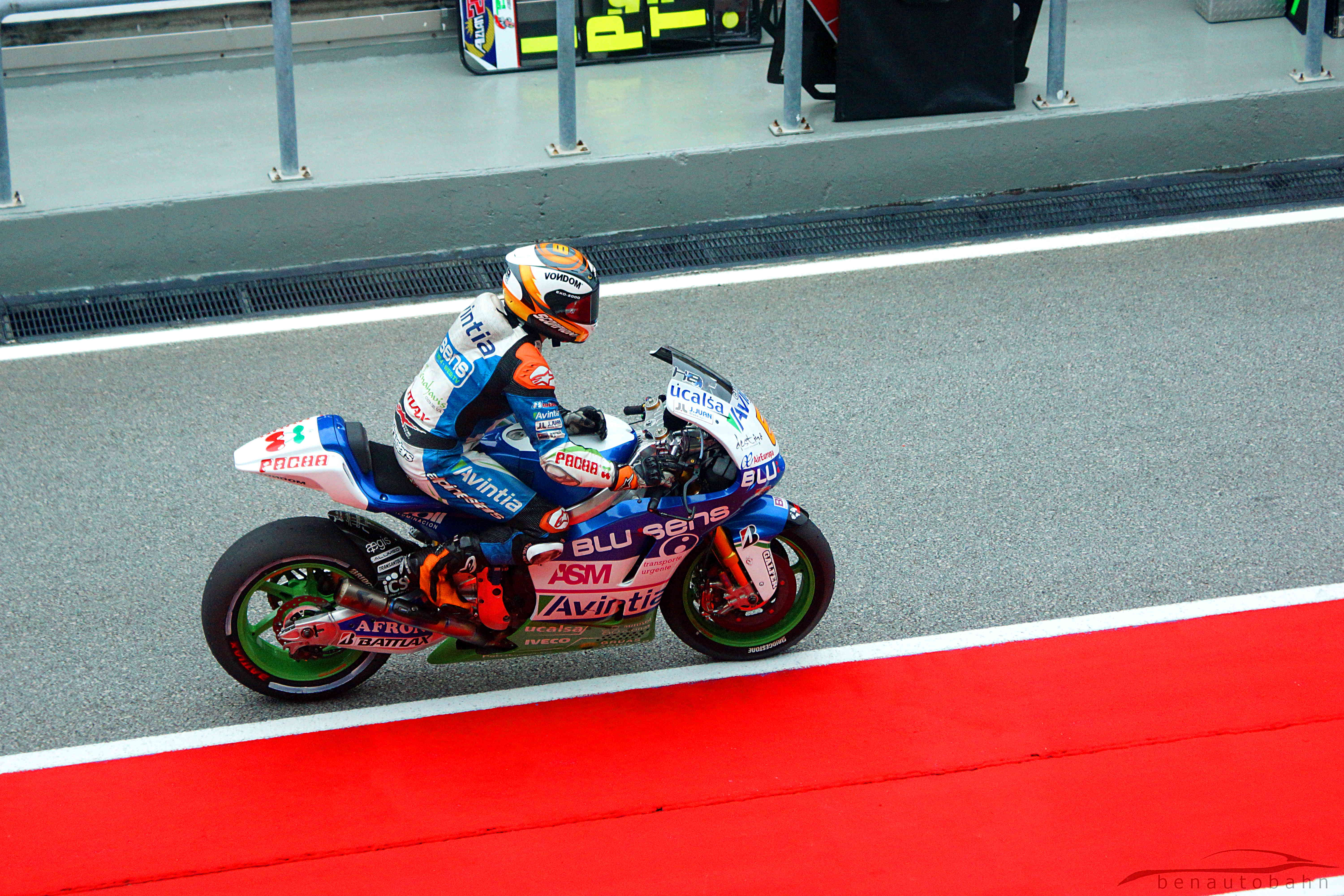 Shell Advance Malaysian Motorcycle Grand Prix is the name of this race, so no points for guessing who the title sponsor is. And being invited by Shell who is also the main technical partner for Ducati, I was given exclusive access to visit the Ducati Team's pit garage, MotoGP's Clinica Mobile (mobile clinic), as well as interviewing key figures such as both Ducati Team riders (Andrea Dovizioso & Nicky Hayden) and also Ducati MotoGP Project Director, Paolo Ciabatti.
A single MotoGP race usually takes place during a single weekend. With Saturday being the qualifying round and the actual race taking place on Sunday. However, there will be free practice a day before the weekend on Friday for all teams. Interesting to point out is that both Moto3 and Moto2 qualifying and races will take place on the same weekend but earlier in the day. MotoGP warm up laps and race will always take place after the completion of both Moto3 and Moto2's sessions. This is perhaps to keep the spectators staying for the main event.
Moto3 is the lowest tier of the three categories, racing with motorcycles restricted to 250cc 4-stroke engines. And higher up the rank is Moto2, where riders compete in motorcycles with 600cc 4-stroke engines produced by Honda and Honda only. It is not uncommon to have Moto3 riders being "promoted" to race in Moto2, and Moto2 riders "graduating" to MotoGP level. The minimum age for both Moto3 and Moto2 riders is 16 while MotoGP riders have to be at least 18 years old. Feeling old yet?
As expected, I was present all three days at Sepang. Despite the fact there was not much track action on Friday, much was planned by Shell for me on that day such as the Ducati pit garage tour, visit to the Clinica Mobile as well as interviews with the staffs there. However, let's begin with the Ducati pit garage tour shall we?
So what exactly is a pit garage? Well pit garages, or pit boxes is where each team sets up and prepare for practices, qualifying and races. Located just right behind the pit lane, pit garages usually contains each teams' monitoring equipment, tools, spare parts, tyres, replacement bikes, and of course (very) busy team members.
At the time of my visit, both Ducati racing motorcycles were being prepared by the mechanics. This meant all body panels were removed thus revealing the internal mechanics of the bikes. As fascinating as the motorbikes look naked from a technical point of view, it also meant no photos were allowed to be taken of the motorbikes for obvious reasons.
Shame then, as it also meant that my camera was never turned on throughout the whole tour. No worries though, as Shell kindly had professional photographer Mark Wernham to take photos of the tour which you see here. So you can still get a feel of how a fully functioning MotoGP pit garage looks like.
Despite our pit garage tour, business is still as usual for the Ducati MotoGP racing team. After all, there are still practices, qualifying, and of course the actual race to focus on. Ducati knows this, and had furnished their pit garage in a way that accommodates a tour without interfering the team doing their job. Speaking of the team, it's interesting to note that the whole Ducati MotoGP team cannot live without their daily dose of caffeine. And you won't find a single Ducati pit garage without a couple of Italian coffee maker lying around brought all the way from their home country. Yup, our coffee just won't cut it.
With limited space available, everything inside the Ducati pit garage is there for a reason. During every race, Ducati brings along everything from racing equipments to huge machineries. They will also bring along large amount of spare parts and even spare motorcycles just in case anything happens. I was also told that the amount of spare parts Ducati brings along to every race is literally sufficient to build a whole new motorcycle from scratch, if not more.
The pit garage tour was indeed a huge eye opener for me, let alone gearheads and motorcycle enthusiasts. The equipments and staffs in the pit garage contribute hugely to the success of each of their riders. However, that is only scratching the surface behind every successful racing team.
Attending as a media simply meant I had access to more places and the paddock is one of them. In the case of Sepang, the paddock is a short but wide road located in between the pit garages as well as the hospitality areas of every MotoGP team. Here is where every team members and staffs as well as their family members who came with them could go to the air-conditioned hospitality areas to escape from the Malaysian heat or have a meal, and also to their pit garage.
It is therefore very common to see the occasional MotoGP rider walking in the paddock, not to mention the paddock girls who gains much attention from the staffs. Pit garage aside, the paddock is also one of the very few areas where we can have a proper close up with the Moto3, Moto2, and MotoGP motorcycles because the paddock is the only way into the pit garages. It is therefore no surprise that some visitors and fans are willing to pay more money in order to gain access to the paddock in the hopes of meeting their idol riders. Think of it as being backstage of your favorite band's concert.
Next stop is Clinica Mobile. Just in case that Italian name does not give you enough hint already, Clinica Mobile means mobile clinic. Founded in 1976 by Italian doctor Claudio Costa, Clinica Mobile had become an official institution and an integral part of MotoGP ever since. Just like a racing team, Clinica Mobile accompanies every single MotoGP race all over the globe with their very own medical facilities and equipments. An interview with Clinica Mobile Staff Physician, Michele Zasa was arranged for me that day at Sepang.
Michele told me that the key advantage of having a dedicated medical facility and physicians is that the response time can be immediate. In the unlikely event of an accident and medical help is needed, Clinica Mobile which is set up nearby the track can offer immediate assistance in situations where every second counts. Clinica Mobile is also equipped for minor surgeries. However, in special cases where serious medical attention is required, the patient will be sent to the nearest hospital.
Since the staff of Clinica Mobile is always the same every race, the doctors and physicians understands every MotoGP riders very well. You could almost call them friends. And this benefits hugely in treating injured riders. Fortunately, accidents do rarely happen and you may think that Clinica Mobile is always empty and all the staffs have nothing to do. Well, it's the total opposite.
Due to the physically demanding sitting positions riders use when racing, with their head pushed to the front and dipped as low as possible for long periods of time, every rider have to perform compulsory physical therapy or physiotherapy to keep their body in good shape. Clinica Mobile is therefore always packed with riders doing physiotherapy with the help from Clinica Mobile staffs all day long.
And speaking of mobile clinic, a minor accident actually happened that day and I got the chance to witness everything, but more importantly, how MotoGP deals with accidents. Click here to read how efficient they can be! I also got the privilege to interview Ducati MotoGP Project Director, Paolo Ciabatti as well as both Ducati Team riders, Andrea Dovizioso and Nicky Hayden.
However, the interview consisted mostly of the current race taking place at Sepang back then. But you are not here for latest MotoGP updates, you are here for more exclusive behind the scenes! So click here to see how MotoGP transport all of their motorcycles and equipments all over the globe in such a short timeframe!